CONTRIBUTOR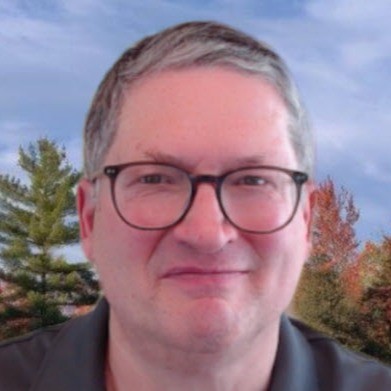 Director of Product Management, Food & Beverage,
Plex
Leaders of food manufacturing and packaging businesses have struggled to maintain business continuity and revenue over the past few years. The pandemic and empty grocery store shelves have highlighted the fragility of food supply chains and production. Business leaders have also struggled to adjust operations to reliably deliver food goods to retailers, and events like the baby formula shortage proved that a lack of quality control and predictability could cripple supplies of life-saving nutrition.
However, during the pandemic, one packaged food goods producer, Old World Spices, showed how proactive planning and strategic digital investments can enable a business to not only survive, but thrive, in the face of unprecedented challenges.
Using smart manufacturing technology, Old World Spices successfully digitally transformed their manufacturing process and expanded the company's facility footprint and range of product offerings during a time of uncertainty for many companies.
The company's digital transformation journey is shared below.
Expanding Into New Offerings: Barbecue Sauces
Old World Spices, which historically only produced dry blended spices at a twenty-four-hour production facility in Concordia, Missouri, wanted to expand their offerings to grocers and restaurants. The company acquired Head Country Barbecue, a sauce manufacturer located in Ponca City, Oklahoma. While Old World Spices also operates a research and development facility in Overland Park, Kansas, incorporating a new facility hundreds of miles outside of the company's established supply chains would be a challenge for any manufacturer.
Despite the obstacles of acquiring a new facility in a different state and being new to wet manufacturing, Old World Spices leveraged strategic investments in smart manufacturing technology to successfully bring Head Country Barbecue into the Old World Spices brand and processes. Once the process was complete, Old World Spices came out of the pandemic with a new wet production facility as well as better control and predictability.
Unifying ERP and Scaling Across Acquisitions
Aside from the logistical road bumps of navigating wet manufacturing, the technological challenges of operating two unique production facilities threatened to hamper Old World Spices' expansion before it even began. Old World Spices facilities in Missouri, and Kansas relied on separate enterprise resource planning (ERP) systems to coordinate inventory procurement and production for each location. With the inclusion of a new wet production facility, which would require entirely different raw materials supply chains as well as machines to produce and package sauces, Old World Spices knew it needed to innovate its digital resources.
In the search for a solution, Old World Spices contacted Plex Systems, which the company had previously engaged to develop and deploy its old ERP systems. Working closely with Plex, Old World Spices determined that it needed a unified ERP system. The new system would need manufacturing execution (MES) functionality to coordinate and manage production across facilities, as well as the ability to scale to accommodate future acquisitions and expansions.
After analyzing Old World Spices' needs and plans for growth, Plex reinvigorated Old World Spices' original ERP system – which, unique to Plex's solutions, includes MES and quality control capabilities. The new, enterprise-wide ERP system developed by Plex can manage end-to-end lot tracking, batch management and production operations across the company's production facilities. Implementing ERP technology allowed Old World Spices to digitally transform their manufacturing processes.
To manage supply chain planning and inventory procurement, Old World Spices also deployed DemandCaster, Plex's supply chain planning (SCP) solution. DemandCaster's ability to effectively manage, forecast and plan for cross-facility inventory procurement was critical to Old World Spices' success during a pandemic that obstructed food supply chains – especially as the company was navigating an entirely new supply chain for Head Country Barbecue.
"Plex has done a really great job taking every aspect of our business in a holistic view, from accounting to raw materials to quality to EDI, said Christopher Marks, ERP Manager at Old World Spices. "That structure gives us the ability to bolt on an additional manufacturing facility."
Gaining Control Over Future Growth
Ensuring cultural continuity is one of the biggest concerns for business leaders overseeing a corporate acquisition or expansion. The IT systems and infrastructure need to be scalable, but so do the processes and cultural standards of the owning company. Without that cultural continuity, it's impossible to rest assured that newly acquired facilities will operate within the standards that led to acquisition-enabling success for companies like Old World Spices.
Leaders at Old World Spices noticed a measurable cultural benefit of deploying Plex's unified ERP system: Head Country Barbecue employees immediately felt like a fully integrated part of the Old World Spices enterprise and culture. Enterprise-wide deployments of Plex's ERP and DemandCaster solutions not only ensured that all production facilities were integrated and coordinated, but also made the Head Country Barbecue team's connection to Old World Spices instantaneous. The unified ERP system created an effortless bridge between facilities and teams that ensured Old World Spices culture and processes were understood and embraced by everyone.
"The biggest benefit to deploying Plex was being operational with high user engagement within 4-5 months of implementation," said Marks. "The production reporting capabilities, as well as total lot traceability using the lot management system, have also greatly improved production and safety."
Opening New Opportunities for Expansion at Old World Spices
The forward-looking team at Old World Spices has successfully laid the foundation for an ever-expanding enterprise to continue to acquire and fold new businesses and facilities into the company's network. Old World Spices can rest assured that their ERP and DemandCaster solutions are scalable to their needs, providing employees with more time to solve operational and logistical problems during the next acquisition.
Old World Spices' success during the pandemic, a time when most food producers were struggling to win business and provide value, demonstrates the value of leveraging smart manufacturing solutions to digitally transform their operations.
The ability to expand an enterprise is multiplied by the technological capabilities available to an organization, as Old World Spices proved with its acquisition. The company's use of enterprise-wide ERP and inventory planning solutions to scale operations provides a blueprint for other organizations to overcome similar challenges.