Would you like to contribute to DigitalCxO.com? We are always looking for contributions, whether a one-time byline or regular contributors, we welcome quality content. We only have a few rules for publishing on DigitalCxO.com. They are:
Articles must be original and not previously published elsewhere. THIS INCLUDES CORPORATE BLOGS.
Articles must be exclusive to Techstrong Media properties (DigitalCxO.com, DevOps.com, Security Boulevard, Cloud Native Now).
Articles must speak to our main audience, which is practitioners.
Articles must be vendor-neutral and vendor-agnostic and NOT promotional in any way (this includes links).
Articles should be 600-1,000 words in length.
If after you read this, you would like to contribute, please submit your proposed content to our editorial team.
For Media inquires, please download our Media Kit
Editorial Leadership
Alan Shimel, Founder and Editor-In-Chief, Techstrong Group
An often-cited personality in the security and technology community and a sought-after speaker at industry and government events, Alan has helped build several successful technology companies by combining a strong business background with a deep knowledge of technology.
Mike Vizard, Chief Content Officer, Techstrong Group
Mike Vizard is a seasoned IT journalist with over 25 years of experience. He also contributed to IT Business Edge, Channel Insider, Baseline and a variety of other IT titles. Previously, Vizard was the editorial director for Ziff-Davis Enterprise as well as Editor-in-Chief for CRN and InfoWorld.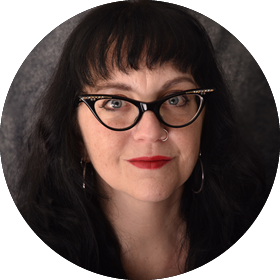 Sharon Florentine, Managing Editor, Techstrong Media
Sharon is a veteran technology editor and former journalist with more than 20 years of experience writing and editing IT books and certification guides, print and digital magazines such as CRN, eWEEK, Computerworld and CIO.com, among others. She is passionate about diversity, equity, inclusion and social justice. She currently lives near Philadelphia, PA with her husband, son and a neurotic pit bull mix.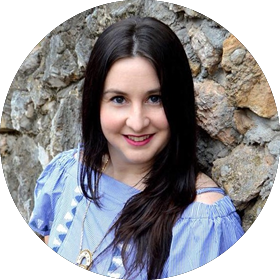 Amanda Razani, Custom Content Editor, Techstrong Media
With over 14 years of experience as a professional writer, editor and project coordinator, Amanda's work can be found in magazines, newspapers, books and online around the world. She has been recognized as a Top 20 Under 40 Professional and has spoken about "Creativity in the Workplace" at multiple events, including the Texas Business Women's state conference. Amanda draws her inspiration from constant learning, reading, volunteering and networking. She is a proud wife and momma, and Angelo State University graduate who currently resides in Texas.
For DigitalCxO.com Sponsorship Opportunities.
To view our Editorial Calendar for 2022, click here.
Our Brands