CONTRIBUTOR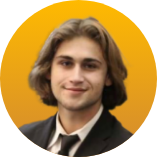 Techstrong Group
In internal emails that leaked earlier this month, Tesla CEO Elon Musk gave his employees an ultimatum: Spend at least 40 hours per week in the office or resign. Following the pandemic-induced shift to remote work, and the benefits that came with it, people are reluctant to return to in-office work. Anydesk's 2022 Remote Work report sheds light on the implications for both enterprises and employees. 
When COVID-19 was at its peak, 71% of the American workforce operated from home. Now, 200 million workers are estimated to be working remotely by 2024. With less overhead costs and more employee flexibility, the transition has proven to be advantageous for both workers and businesses.
"The flexibility of remote or hybrid work mitigates some burdens of home and childcare, provides more quality family time, and negates time stuck commuting," says Silke Hoersch, VP of marketing and business development at AnyDesk. "Employees are likely comfortable with their newfound freedom, and in a quick cost benefit calculation, often make the decision that the benefits of remote or hybrid work far outweigh the old status quo." 
Along with benefiting workers, a boost in productivity has been evident. Of the survey respondents, 52% feel that they are working more while working remotely, while only 10% report they are working less. Meanwhile, 94% of respondents feel their employers trust them the same or more when they work from home. 
However, the widespread move to remote and hybrid work has also presented cybersecurity and virtual efficiency challenges. 
"As companies adjust to remote working, they've also adjusted their security and compliance guidelines," says Hoersch. 
Almost 50% of respondents feel a more stable and faster internet connection would improve their remote working experience. Furthermore, over 35% of respondents report experiencing IT issues at least somewhat often, and 29% report a lack of clear compliance and security guidelines within their companies.
"Many employees have had to quickly familiarize themselves with VPNs, or at least use them far more often," says Hoersch. "VPNs, however, are only as secure as their provider's data usage and storage policies. Remote desktop software makes a great alternative to VPNs, as it offers high-level security and encryption that is not heavily reliant on user behavior and doesn't slow down performance."
Remote desktop solutions can have stronger connection, near-zero latency times, and quicker access to a company's assets. Security risks associated with VPNs, like malware or phishing attacks, can also be mitigated by desktop solutions. Moreover, desktop solutions ensure that data is stored securely within the company's network, solving the digital employee compliance issues associated with remote work. 
Despite these challenges, there is a growing unwillingness to return to the office. Anydesk's study finds 59% would consider quitting if their employer were to stop offering hybrid or remote work options. 
With remote and hybrid work most likely here to stay, it's important for enterprises to optimize the digital employee experience. 
"Companies that don't take into account challenges such as compliance and security issues, onboarding, or remote IT will not just lose productivity, they'll be facing potential cyberattacks and compliance hurdles [I.e. where data is stored can impact the ability to do business and user permissions are necessary for security certifications]," shares Hoersch. "IT teams will play an important role in both onboarding and continuously supporting digital employees as part of a new digital employee experience. With the increased growth of remote and hybrid work, HR will need to adapt and utilize new tools, many of which are IT-based, to be effective." 
The report can be downloaded for free from Anydesk's website.