CONTRIBUTOR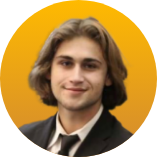 Techstrong Group
The Digital Workspace Ecosystem Alliance (DWEA) has released its State of the Digital Workspace 2023 Report, which looks to the future of hybrid and remote work in our post-pandemic society. With responses from over 2,500 organizations from around the world, the report reflects on the continuity and challenges digital workspaces will face in the coming years. 
For one, the results show that hybrid and remote work will be a mainstay for a large portion of organizations. About 34% of organizations confirmed hybrid work will be a permanent option, while 24.5% will continue offering remote work permanently. 
"When it comes to fully remote work, one key benefit is that organizations are now empowered to hire the best talent regardless of where those people are located," said DWEA President Robb Henshaw. "Also, for organizations that are adopting a remote-first model, they can save significant amounts of money by reducing the cost of leasing office space. But perhaps the biggest benefit of enabling remote work is that organizations are able to keep their people happy, and make them more productive." 
Despite the clear desire for organizations to utilize digital workspaces going forward, it's imperative that companies develop and implement flexible strategies to maximize hybrid and remote work. However, many organizations have yet to take the necessary steps to ensure the effectiveness of digital workspaces. 
"First of all, it's important to be honest about the state of your digital workspace strategy (or lack thereof). And it's important to note that – even if you don't have a fully-baked digital workspace strategy in place – you're not alone. Our survey revealed that only 37% of orgs have a digital workspace strategy developed today, and that only 6.2% of organizations have fully implemented those strategies," said Henshaw. 
Evidently, strategy is integral to the success of organizations, but there are also concerns about how digital workspaces will impact end-user experiences, as well as questions surrounding the complexity of transitioning to a long-term digital workspace.  
These concerns have put a hamper on digital workspace adoption, but one issue stands above the rest: productivity in digital workspaces. 
"The State of the Digital Workspace 2023 report reveals that the number one concern organizations have about adopting digital workspace technologies is employee productivity. They fear introducing any new technology that may disrupt the way their people work, resulting in reduced productivity," said Henshaw. 
In spite of that, remote and hybrid work may not be the actual hindrance at play. 
"Ironically, though, the legacy technologies that organizations already have in place are actually the biggest roadblock to enabling a more productive and secure remote & hybrid workforce," said Henshaw. "Our survey revealed that Virtual Desktop Infrastructure (VDI) – a 30+ year-old technology – is still the most-deployed virtual desktop solution. Yet 48% of organizations cited VDI's performance as their number-one challenge, followed by 41.7% of respondents lamenting its high cost."
These legacy technologies are outdated and ineffective, yet organizations around the world continue to use them to power their business operations. This has created the misconception that digital workspaces are to blame for lackluster productivity. 
In response, the DWEA points to cloud-native technologies as the solution.  
"By replacing pre-cloud technologies (like VDI) with cloud-native technologies like Virtual App Delivery (VAD), organizations can dramatically reduce the cost of their virtualization solutions while increasing security (due to VAD's zero-trust security architecture) and delivering a seamless, productive user experience," said Henshaw.  "And our survey showed that this shift from VAD to VAD is already well underway, with 47.4% of organizations now utilizing VAD instead of VDI to deliver cloud desktops."
Inherently, organizations are driven to optimize and adapt to the roadblocks that have arisen over the past few years. Although a large portion of companies are committed to a future of digital workspaces, many organizations plan on returning to the office full-time at some point. Regardless, having a fluid strategy that can be adapted to unforeseen circumstances is essential for all organizations.