CONTRIBUTOR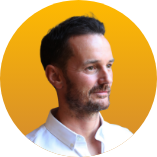 CEO,
TireBuyer
Many industries have gone digital with more consumers going online to purchase products, but unlike other commodities, tire buying comes with an inherent problem. Once you've bought what you need, technical expertise is needed to fit the tire when it arrives. Here Michael Welch, CEO, TireBuyer, hones in on the disconnect between tire purchasing and the last-mile service fitting, and explains how to provide customers with a seamless journey on new tires.
The tire buying industry has grown exponentially when it comes to online purchases, enabling drivers to find the best tire for a competitive price. But buying the best tire and fitting it at the convenience of the customer, have been two very different experiences; technology is now powering a new unified experience from online tire buying, to fitting at a time that suits the customer – and on their own driveway!
A Smooth Customer Experience for an Even Smoother Journey on the Road
Replacement tires is big business – with the market now valued at an estimated $43 billion in recent years. But despite this, when it comes to buying online and the actual product being delivered and fitted, there's a large disconnect between the two services. It may come as no surprise that 40% of drivers compare tire types for their vehicle, yet only 4% actually had them delivered to their home.
There is a need and an opportunity to unify the digital experience of comparing and choosing your tires online to fitting them on a driver's vehicle, but this is no easy task. It's this gap that's pushed Tirescanner and Tirebuyer.com to merge, to create the largest U.S. online tire retailer with 11,000 installers. TireBuyer is the name of the merged organization and an equity partnership between American Tire Distributors Inc. (ATD) and Tirescanner.com, and here's how it has taken on the challenge.
Unifying Two Key Areas of Business
The U.S. tire replacement market has predominantly been operated by customers buying tires and having them shipped to their homes, where they take care of the install themselves. But during the last 20 years, the development of mobile partnerships as part of the install network of tire businesses, has been extremely prevalent. And now, with the mobile technology and business models available today, this disconnect can be addressed so that a customer can purchase their tire of choice, and then schedule and install almost immediately.
Technology is the Key Driver to Making This a Possibility
For TireBuyer, this has meant leveraging existing technology with leading-edge mobile service technology that could underpin the smooth customer journey between online purchases, tire distribution and mobile fittings provided by a network of installers nationwide.
Online tire buying and mobile service delivery is so much more nuanced than just opening the doors and expecting customers to come to you. When your installation process is on wheels, controlling variables requires dedicated software support. One of the key tools, certainly from a mobile point of view, to get to where TireBuyer wants to go, is the Avayler field service platform. This provides essential tight integration between TireBuyer and its thousands of installation partners to give real-time visibility into van and technician availability.
Technology Provides Detail on Every Job and Puts the Customer First
This optimization goes right down to being able to track the schedule of every van to dynamically schedule tasks based on existing installation plans and the proximity of new jobs. The software also lets installation partners clearly track, monitor, and analyze their mobile operations and profitability right down to a per-van basis. 
Ultimately the field service technology will allow TireBuyer to optimize partner time and energy to provide a better net yield for everybody involved in the tire buying and installation process. In short, they can then do more jobs for customers. It's like putting together a jig-saw puzzle set that fits together properly in terms of availability and scale management.
Customers are at the center of this new end-to-end tire buying experience. Avayler Mobile keeps the customer in the loop throughout the service. After selecting their tire and specifying a fitting time, the solution alerts the customer of accurate arrival times to keep them in the loop about the service they're receiving. All fitting details are digitally documented for the customer to refer to on their preferred device.
For TireBuyer, the most important thing is keeping this experience as customer centric as possible. Our job is to make sure that what we provide to our customer is as simple and easy as possible. That means making sure that from the beginning of the process when they research their sizes and select a tire online, through to scheduling the install slot and paying online, there is no ambiguity.
Data Delivers More Value to the End-Customer and Partners
By the end of Q1 2022, all mobile teams within the TireBuyer network will be up and running on the Avayler platform. Once the solution is live, TireBuyer will be able to leverage data insights to deliver more value for both end-customers and its installation partners.
Operationally the aim is to gather insights and feedback from our customers and installation partners in real-time to help inform development going forward. This means using our practical day-to day operation as a live lab to help support and improve how the field service technology will support customers and installation partners.
A New Wave of Service for the Tire Buying Industry
As industries are continuing to grow digitally, the tire buying sector has reached an evolutionary point. Creating a strategy that enables the online selection and purchasing of tires, alongside the service of mobile installation means customers will have a 360-degree experience from one click.
Using technology-led innovation will mobilize a service which is personal and unique to each customer, bringing not only convenience but also reliability to the customer's tire buying journey.