CONTRIBUTOR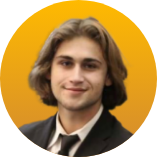 Techstrong Group
Over a third of U.S. retailers are eight weeks from shutting their doors, according to a survey by Brightpearl. With retailers facing increasing costs and a shortage of goods, it's unclear if they'll be able to weather the storm for much longer. Brightpearl, a global provider of retail operating solutions, surveyed 500 U.S. retailers to evaluate the crisis. 
COVID-19 and other global factors have had lasting effects on the global supply chain, causing major disruptions and production delays that are predicted to roll into 2023. According to the survey, 80% of retailers have been hit with these supply problems in the last year, while over a half of shops and ecommerce brands have experienced stockouts, resulting in a loss of sales. 
"We are in the worst supply chain crisis that any of us can remember and there is no sign of the problems easing before the end of the year," said Brightpearl CEO Derek O'Carroll. 
The severity of the crisis is overwhelming, as 31% of retail businesses are in danger of running out of cash within just eight weeks. Specifically, small businesses are being trampled by supply chain issues, which poses a much larger threat to the U.S. economy. Small businesses, defined as having 500 or fewer employees, represent 54% of all U.S. sales and have provided 55% of all jobs since the 1970s, according to the U.S. Small Business Administration. 
The survey also found that a shortage of goods was the biggest supply problem, impacting a whopping 67% of respondents. However, there have been a number of other issues faced by retailers, with 59% experiencing increased shipping costs, 52% facing stockouts and 47% affected by the increased prices of raw materials. 
"For retailers, the problems could be particularly severe as they prepare for autumn and peak trading in the months building up to the Holiday season," said O'Carroll. "We are still in the relatively early stages of this crisis with the impact of the war in Ukraine and other global factors only just starting to really hit home." 
Although the prospect of shutting down only affects certain retailers, many more may be affected by customer satisfaction-related issues. In the last 12 months, 35% of Americans have found a product is sold out or unavailable when they came to order online, and 32% said they bought a brand in the last year because an item was out-of-stock at their regular supplier. With this, customer loyalty is as volatile as it's ever been. "It's important to be honest with customers who are well aware that we are in a global crisis and will be more tolerant of delays than they would be in less turbulent times," said O'Carroll. 
The situation is grave, but there are still measures retailers can take to mitigate the crisis. For one, companies like Brightpearl offer demand planning softwares, which help retailers eliminate stock sell-outs, manage longer lead times, monitor supplier performance and, most importantly, save money. 
With technological solutions being a potential lifesaver, it's imperative that retailers act accordingly. Despite this, only 30% of retailers are planning to invest in technology or new vendor partners. 
"US firms are going to need to plan for months of further turmoil and issues over stock, which can result in unhappy customers and major cash flow issues," said O'Carroll. "It doesn't need to be that way though; the key message is get your demand planning right, and utilize tools and technologies that can help. It will underpin purchasing of goods, marketing and pricing strategies, staffing levels and ultimately support business growth."
Today's situation should be a wakeup call to businesses to begin their digital transformation initiatives, if they haven't already, so they will be better prepared for similar events in the future.