CONTRIBUTOR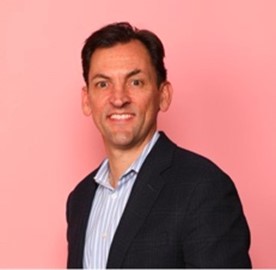 CTO ,
ServiceNow
At work, when service experiences evolve from clunky to consumer grade, employees notice. After all, there's no substitute for exceptional experiences – it's how nearly every business transformation manifests itself.
When employees request services, whether a personal priority like relocation or a critical business need such as pricing and approval for a customer proposal, they expect the process to be intuitive and their requests to be delivered quickly and accurately. They do not want to navigate an org chart or "phone a friend" to get what they need.
Fortunately, it turns out that a commitment to deliver stellar service is an investment that keeps returning value.
It's natural for employees to be more satisfied and productive if they can easily request and receive the services they need to perform their jobs.
Just as relevant, achieving these outcomes leads to simplification, efficiency and quality benefits for the organization.
Employee Expectations will Keep Rising
Today, enhancing employee experiences is an important priority for 92% of employers, nearly twice as many as only two years ago.
When designing the services strategy to support diverse and evolving needs, it is helpful to remember that employees are often starting with expectations shaped by their favorite consumer experiences. They expect to be able to initiate service requests from any device or channel, from any location, and at any time of day.  As in their consumer lives, employees want their personal context built into the process – they do not want to provide information the organization already possesses or spend time reading company policies and knowledge documents.
Instead, employees expect their employers to connect the critical dots for them when they make requests.  As requests are being processed, they expect easy access to the latest status and proactive notice if problems arise.
Regardless of how, where, or when employees work, the front-end employee experience needs to be simple and easy to use – especially as processes evolve over time. If not, employees are left feeling overwhelmed and frustrated.
It is Essential to Tackle the Challenge of Disconnected Departments, Data, and Systems
For GBS organizations to deliver frictionless, consumer-grade experiences, they need to overcome a few hefty challenges:
Isolated systems powering finance, HR, IT, procurement, customer service, workplace services, legal services and other operations
Siloed, legacy processes that drive inefficiency and waste
Manual triage and routing (and re-routing) procedures that drain energy
Lack of visibility that leads to stalled requests and inefficiency
Complex, Disconnected, Multi-Tool Processes are the Antithesis of a Great Experience
Employees (and process owners) do not want to complete multiple transactions in disparate systems to find information, investigate a problem or fulfill a service. So, the most effective GBS organizations are adopting a technology-powered operating model to connect end-to-end processes and deliver a unified user experience. Here are four patterns to follow for achieving these four goals:
Create connected workflows that wow employees.
Companies are taking advantage of GBS solutions to power workflows that provide an intuitive interface for employees to request services and track progress. Simple, personalized, compelling user interfaces that support the employee from initiation through completion increase employee satisfaction and help eliminate the cognitive stress created by process and policy changes. Intuitive processes, whether to manage a six month leave of absence or procure an item to support an urgent customer need, help keep employee attention dedicated on their highest priorities.
Win with user-friendly self-service.
Since speed and efficiency are critical to any GBS initiative, self-service is one of the most crucial components to get right. It is critical to provide options that allow employees to get answers quickly and easily without waiting on help from others. Whether an employee uses a virtual agent to immediately get an employment verification letter or executes a simple workflow to increase their corporate credit card limit, mirroring consumer experiences in the workplace can dramatically impact satisfaction. In addition to boosting speed to resolution for the employee, this strategy can dramatically reduce cost of service by removing work for the support organization.
Align departments and dismantle technology silos.
It is imperative for leaders to unite the organization in support of employees and critical business processes. Often, this means replacing disconnected transactions and redundant tickets across multiple legacy technologies with a single 'system of engagement' to support an end-to-end process flow.  Think about the opportunities ranging from employee matters to customer invoicing issues, which involve several departments, multiple technologies, and often require escalations. Exceptional GBS teams focus on driving simplification, eliminating handoffs, and consolidating technology – all of which spur cost reduction and quality improvement.
Leverage automation and data insights to enable continuous improvement.
When providing a service, a great way to increase resolution speed and avoid quality issues is to eliminate manual steps altogether. Automation techniques represent a powerful tool for reducing human intervention for more repetitive tasks, which drives down risk and cost. Imagine enabling a temporary contractor with an email ID, network access, software tools, and facility permissions, along with a notification to their supervisor without any human intervention needed (and then reversing the process to offboard that same resource at the end of the assignment). Automation also helps organizations gain insights via operational dashboards that highlight process bottlenecks and trend analyses. These embedded analytics power a culture of continuous improvement for optimizing speed, quality, risk, and cost. Thankfully, the ongoing evolution of process mining tools make this easier than ever before.
Better GBS Experiences Drive Recurring Value
By delivering the consumer-grade experience employees desire, businesses can boost employee productivity and lessen the emotional tax of bad service, leading to a more productive and innovative work environment. Equally important, frictionless experiences help businesses reduce costs, increase throughput, optimize critical business processes, and improve business agility – all of which are critical in today's dynamic environment.
With business models and workplace needs in constant flux, employee engagement and motivation are precious commodities. Now is the time to elevate both by taking the bold step to create a services architecture that provides personalized and streamlined services that thrill employees – every time.