CONTRIBUTOR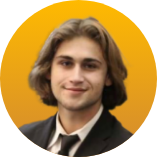 Techstrong Group
Of 500 IT decision-makers, 85% agree that there is an urgent shift toward focusing on consumers' digital experiences. Moreover, most of the surveyed decision-makers point to the accelerated use of digital channels, which have reshaped both their organizational and technological strategies. 
The survey was conducted for WSO2's new "Reprogramming the Enterprise: Keeping Pace with the Wave of Innovation" report, which examines the strategies implemented by these IT professionals, as well as the challenges they face. In the report, WSO2, a leader in digital transformation technology, shows what companies must consider while delivering unique digital experiences to customers. 
For one, the report challenges how well enterprises really understand customers' digital experiences. Among C-level executives, 52% say their organization understands its customers' digital experiences extremely well, compared to 30% of directors and 22% of managers.
"The important thing is to connect those responsible for business growth with the teams delivering customer experience products to the market," said Eric Newcomer, WSO2 Chief Technology Officer. "Clear criteria should be established to measure progress toward shared goals—such as increasing the number of customers, improving customer satisfaction, ramping up sales volumes, etc.—and they should be regularly reviewed to confirm progress or correct course."
To bridge this gap between top decision-makers and those more closely involved with improving customer experiences, WSO2 emphasizes efficient communication.
"One approach is to establish a digital steering committee with representation from stakeholders among the decision-makers and customer experience project teams. Regular touchpoints can help ensure critical information is flowing both ways," said Newcomer. 
Despite this potential disconnect, the vast majority of IT decision-makers agree on four factors that are integral to creating better digital experiences: improved security (90%), cloud adoption (89%), API integration (82%), and total data control (81%). 
With organizations trying to maximize their customers' digital experiences, many are also targeting innovation agility. 
"For the majority of survey respondents, the ability to rapidly deliver innovative digital experiences is becoming a critical factor in their ability to compete," said Newcomer 
Although enterprises are attempting to accelerate innovation, many are already facing a shortage of software developers. 51% of IT decision-makers say the talent shortage of developers has had a negative impact on their business. Over half (54%) of respondents say that the shortage of developers has delayed projects and reduced productivity, while 48% report that it has slowed the pace of innovation.
To combat the shortage, companies are turning to automation and cloud-native, despite them coming with their inherent challenges. 
"Cloud-native benefits, such as scale, resilience, and agility, are integral to the experience, but not easy to achieve," said Newcomer. "Automating deployment is also essential but adds a complexity of its own. Developers, especially those with these skills, are in short supply, and need better tools to compete and succeed."
Among IT decision-makers, 40% report that they are increasing automation, and 87% think it is likely that more non-developers will use low-code or no-code development tools over the next three years. Meanwhile, 54% of respondents say their organization is training other employees on developer skills, and 65% identify cloud-native development as the developer skill their organization is most in need of.
Whether it be through enhanced communication or integrating automation, the shift to focusing on consumers may imply a complete change in mindset for companies across the industry. 
"Shifting to focus on customers means understanding what attracts and retains customers through a successful digital experience," said Newcomer. "Enterprises need to set up an iterative process of delivering customer experience products to market and then evaluating customer reactions and feedback for continuously improving the experience."
The full report can be downloaded from WSO2's website.