CONTRIBUTOR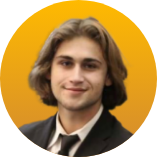 Techstrong Group
Today, Meta's Quest Pro is available for purchase, in what may be the beginning of a new age of virtual reality. Generally, VR has been associated with gaming, however Meta seeks to break this narrative with its newest release. 
"It's a place for entertainment, yes—but also for work, for socializing, for education, for fitness, and so much more. Building the metaverse means building VR into a general computing platform, like your phone or laptop today," said Meta in its Oculus Blog.
To push the boundaries of the device, Meta is utilizing mixed reality. Although VR brings the landscape to you and can simulate endless environments, mixed reality allows you to interact with those environments. 
"The Quest Pro merges VR and augmented reality (AR) in what is called mixed reality (XR), with its eye-tracking and facial movement sensors, and an outward-facing camera, which allows live 3D video capture, opening the door to more professional and enterprise use cases," said Anisha Bhatia, senior analyst at GlobalData, a leading data and analytics company. 
The Meta Quest Pro boasts an array of new features such as high-res sensors, crisp LCD, eye tracking and natural facial expressions. The device is also powered by the first-of-its-kind Qualcomm Snapdragon XR2+ platform, which is designed specifically for VR.  
Meta also overhauled the design of the headset, as it pursues a seamless experience on all fronts. 
"VR headsets are bulky and clunky. But Meta Quest Pro is innovative, with its battery on a back mount, reducing the bulkiness of the headset to take it one step further towards being user friendly. GlobalData estimates revenues from VR headsets to reach more than $58 billion in 2030, making that a market ripe for innovation," said Bhatia. 
One of the main focuses of the Quest Pro is enhancing mixed reality. With its presence platform, Meta has created a natural, 3D version of our world, which facilitates productivity and social interaction. 
"​​Instead of being confined to the dimensions of your desk, you can set up a big virtual workspace with multiple screens spread all around you while still using your physical keyboard and mouse in productivity apps like Immersed. Or if you're a furniture designer, you can create detailed 3D models with other people in real time using Arkio and Gravity Sketch, and then see how they look in your actual living room," said Meta in its Oculus Blog. 
This effortless experience is also supported by its brand new self-tracking controllers, which offer a full 360-degree range of motion. Designed to feel like extensions of your hands, the Quest Touch Pro controllers have three built-in sensors and function independently from the headset, creating a more realistic and fluent experience. 
With all of these new features and a novelty design, it's clear the Quest Pro is entering uncharted territory, however, will it be enough to truly unlock the potential of XR? 
"Meta's success in XR is dependent on content availability, with many developer attributes announced at the 11 October event, expanding the use case of VR from gaming to productivity, fitness, learning and media," said Bhatia. "Meta has partnered with Microsoft, Coursera, and other companies to bring that content to its ecosystem, but it largely remains untested with its practical benefits unverified. Apple, which is widely expected to launch its own XR headset in early 2023, already has the content and productivity suites that consumers use, and so does Sony. Apple is also well-versed in creating operating systems for multiple product categories, which gives the company a competitive edge over Meta."