CONTRIBUTOR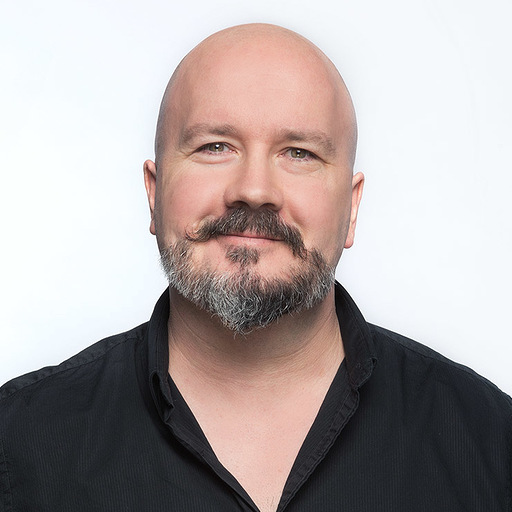 Creative Director and Principal Author,
Pluralsight
The concept of the metaverse has recently come into the spotlight as a technological future with the potential to revolutionize how the world works, plays and interacts. The idea behind the metaverse is that it will be an immersive virtual world composed of interconnected digital spaces, facilitated through augmented reality (AR) and virtual reality (VR). However, in 2022, we are far from realizing this utopian vision.
Despite the fact that a "perfect" version of the metaverse may be many years away, several organizations are making investments into creating their own piece of the metaverse. Meta even rebranded its entire organization to focus on delving deeper into the concept, working to provide its customers with VR experiences that transport them into new, virtual realms.
For many technologists, it's a reality that organizations will begin demanding that their tech workforce has the skills to help build out the metaverse through increased focus on AR, VR, and related technologies. As an author at Pluralsight who has published courses about the metaverse, here's what I believe you should know to prepare your skills for the metaverse. 
The Current State of The Metaverse
The metaverse is still in its infancy. At present, the metaverse isn't much more than a set of disconnected and proprietary AR and VR experiences with a lofty vision of interconnectedness and immersion. It's easy to write the concept of the metaverse off as simply another overdramatic, ostentatious tech phrase such as "cyberspace" or "the information superhighway." Time will tell if the metaverse ever lives up to its name, but for now, "the metaverse" is a useful shorthand way of describing the mostly predictive, mostly future-looking process of trying to combine all of these disparate technologies.
For me, the metaverse is much better as an answer than as a question because the term is so all encompassing. For now, it describes several technologies that already exist, including VR, AR, artificial intelligence, pervasive cloud infrastructure and massively multiplayer gaming. The term metaverse becomes more useful when we imagine a point where this all starts blending together.
In order for the metaverse to function as a true digital world, there needs to be a great deal of cooperation and coordination between different organizations. Fortunately, strides are being made in this area. In June of 2022, tech giants such as Google, Meta, Microsoft, and Adobe joined forces to create an organization called the metaverse standards forum. The metaverse standards forum was established to foster "industry-wide cooperation on interoperability standards needed to build the open metaverse." The overarching goal of this forum is to drive towards the vision of the metaverse as an open and accessible virtual world.
The establishment of the Metaverse Standards Forum makes the need for coordinated action and attention to the technologies of the metaverse all the more real. It's up to innovative technologists to help turn this vision into a reality. 
Tech Skills for Building the Metaverse
As working in virtual spaces and using AR for daily tasks becomes more normalized each day, so too does the possibility that the metaverse may become the immersive digital world so many people hope it will be. However, the technologies required to run the metaverse are still fairly new. Upskilling in metaverse related technologies is going to continue to be important for technologists.
In terms of skills needed to run the metaverse, many of the fundamental software development skills won't change—particularly if you are working with the backend components. There's no unique programming language just for the metaverse—languages like Python, JavaScript and C# will continue to play their part. But it's increasingly important for developers to focus on speed with AR and VR. For the metaverse to be seamless, developers must find ways to reduce latency and get as close to real-time responsiveness as possible.
Additionally, the metaverse will usher in new considerations for cybersecurity, data privacy and digital transactions. Understanding the cybersecurity risks that massive VR and AR environments pose will be a huge factor. Additionally, proficiency in Blockchain will be necessary as it will likely fuel the currency of the metaverse.
For front-end developers who want to be more involved in the actual creation of the VR experiences themselves, technologists need to start getting experience with the 3D engines that are typically used for creating immersive worlds, such as Unity and Unreal, and associated programming languages like C, C#, and C++, and a lot of crossover with game development skills. With Augmented Reality on iOS devices, knowledge of Swift and Apple's RealityKit is more and more important.
Beyond the hard skills required to build the metaverse, all technologists should begin familiarizing themselves with the concepts and vocabulary that will fuel the metaverse. Brushing up on your basic knowledge of AR and VR for the metaverse is a must here.
Though many of the fundamental skills of the metaverse will have significant overlap with other forms of coding, technologists should still expect to enter into a new era of software development. Twenty years ago, most developers were focused on building desktop apps, and a few years later they were expected to provide mobile versions of those same apps. That same principle applies to the evolution of the metaverse. 
Towards an Immersive Digital World
We are far from being able to jump into an interconnected, open source metaverse to complete our workday, catch up with friends, and engage in leisure activities using one singular virtual world. However, simply dismissing the metaverse as the future state of VR or AR isn't good enough. It doesn't describe the need for better connectivity, better availability or ubiquitous access to a virtual environment.
In the present, we're seeing more blurred lines between VR and AR. For instance, the more recent VR headsets being more wearable, and real-world items increasingly being brought into this virtual space. Additionally, AR experiences are ramping up, with things like Magic Leap and Google Glass  revolutionizing the space—and we wait with interest to see Apple's expected entry into this space. Even smartphones have become powerful AR tools, with social media filters and apps helping to bring the virtual world into the real world.
The future of the metaverse depends on collective buy-in to the concept and technologies, an operationalized method for interconnectivity, and ease of use. In order for the metaverse to be enticing to the general public, it needs to solve a problem or otherwise make life easier and more enjoyable. These changes must be executed by organizations with a keen vision, and skilled technologists willing to create innovative solutions for the problems of the metaverse.
Yes, the current state of the metaverse is very flawed, but it has immense potential to augment and improve our technological lives. Technologists and consumers alike must be willing to be surprised and delighted by having the kind of technology we've only ever dreamed of. There is value in pursuing the metaverse, and there is an immersive digital world just waiting to be built.