CONTRIBUTOR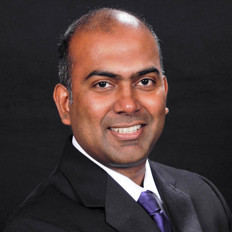 Head of Global VDI Sales,
Wipro Limited
The workspace plays a major role in the success of any business, influencing productivity, performance, morale and commitment, health and mental well-being, job satisfaction, retention and other critical factors like culture. But as organizations gravitate to remote working and hybrid arrangements, they are grappling with a new challenge of re-architecting the workspace around evolving employee expectations and newer working styles. In fact, Linkedin data reveals that workplace flexibility has a direct connection to job satisfaction and employee advocacy.
The workspace of the future isn't defined by a physical location but as an ecosystem of tools, technologies and services designed to provide a unified, personalized, collaborative and secure experience to working from anywhere. A couple of models enabling the workspace evolution are Device-as-a-Service (DaaS) and Desktop-as-a-Service (DaaS). While both acronyms are similar, they are significantly different in terms of their offerings and the value they can deliver. Let's understand the key differences between the two.
What is Device-as-a-Service? 
One of the key pillars for a solid workspace foundation and employee experience is ensuring that employees have optimum computing resources and capabilities at all times, regardless of where they're working from. This can be particularly challenging for enterprises that manage thousands of devices across a geographically dispersed and hybrid workforce. IT support teams face many challenges in managing end user devices – from time of procurement and delivery until the time of decommission, wiping, recycling, or selling. They also need ongoing maintenance and support which includes firmware, driver, OS and other software updates, and proactively monitoring and fixing performance, security, and connectivity issues. The Device-as-a-Service model aims to take away this complexity from IT staff, so that they can focus on things such as providing employees with tools that empower them to be more productive while delivering a superior and friction-less employee experience in the process.
The Benefits of Device-as-a-Service
The Device-as-a-Service market is projected to be worth $475 billion by 2028. Below are some important benefits it can deliver to organizations:
Device-as-a-Service simplifies provisioning, deployment, security and maintenance of devices.
Offers a flexible payment model. Instead of making a large capital expenditure upfront, IT teams can pay on a subscription model offering the flexibility to dial resources up or down depending on requirements.
Employees receive the most up-to-date devices on the market without worrying about the device being damaged, lost or stolen.
Employees can choose from a list of approved devices and operating systems that provide a more personalized experience most employees will appreciate.
What is Desktop-as-a-Service? 
While Device-as-a-Service is focused on improving workspace experience from a hardware perspective, Desktop-as-a-Service (what Citrix calls its digital workspace) is aimed at streamlining workspace experiences from a software perspective. The term goes back as far as 2010, when Microsoft, Citrix and Wipro issued a joint announcement around Virtual Desktop Infrastructure (VDI) designed to replace complex implementation projects with a plug-and-play, preconfigured delivery model to give customers the ability to virtualize, stream and remotely display applications and deliver desktops remotely. A hosted cloud service, users access desktops and data from any internet-connected device without having to worry about device or application compatibility. All applications (regardless of vendor) are consolidated into a unified dashboard with a single log-on.
The Benefits of Desktop-as-a-Service?

Most IT leaders (71%) agree Desktop-as-a-Service will become a key component of their hybrid work strategy. Based on the latest projections, the Desktop-as-a-Service market is expected to reach $28 billion by 2031 from $11.5 billion in 2021. Below are some key benefits that virtual desktop offer to enterprises:
Desktop-as-a-Service providers, such as Citrix, offer a personalization layer on top of operating systems and applications. This allows users to create customized views based on their work preferences and define a curated set of tasks and activities that can be automated through machine learning (ML) and artificial intelligence (AI) technologies.
Since Desktop-as-a-Service is a centralized technology, users access everything from the cloud and store everything back on the cloud, without having to worry about the device getting lost or stolen.
Employees get a single pane-of-glass view across their work surface. This improves user experience and helps employees become more productive. Digital workspaces can be customized to improve the onboarding experience of new employees.
It eliminates the need for businesses to purchase high-end computing equipment and results in fewer hardware refresh cycles and deployment delays.
Since everything is stored centrally, IT teams don't have to worry about securing multiple devices. Instead, IT staff benefit from a multidimensional security approach that considers user identity, network, behavioral analytics, etc.
The future of work is about flexibility. Flexibility to choose where you work, how you work and the tools you want to use. Understanding the key concepts, differences and benefits of both Desktop-as-a-Service and Device-as-a-Service can help IT teams determine what level of flexibility they want for their employees and the impact they would like to deliver to the overall culture of the organization.