CONTRIBUTOR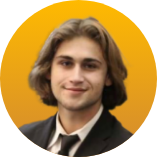 Techstrong Group
IT organizations are constantly preparing for the worst, but are they also preparing for the best? Artificial intelligence can improve business processes and bolster security, yet according to AMD's new survey of global IT leaders, nearly 50% of organizations aren't ready to implement AI. IT teams must do everything in their power to digitally transform, which means keeping up with the rapidly advancing nature of AI, or they'll risk leaving enterprise-altering benefits on the table.
Matt Unangst, senior director of commercial client and workstation at AMD, highlights how the development of AI has posed both a challenge and an opportunity for IT leaders.
"The opportunities are nearly endless. For the IT leaders who noted their organization is already prioritizing AI solutions and implementation, 90% said they are seeing improved workplace efficiency," Unangst said. "And we saw in the responses to the survey that IT leaders are mainly concerned with having the right infrastructure to handle this evolution, ensuring they are out in front of the evolving compliance and security landscape, and training people across the organization to use this technology effectively and safely."
It takes time for leaders to gauge how AI fits into their specific companies, but the amount of time it takes can depend on the size of the organization.
"Many smaller organizations (those with 500 or less employees) are more likely to be able to move quickly, prioritizing AI within the next six months, while larger organizations (those with 5,000+ employees) have longer timelines," Unangst said. "While large organizations have more budget and resources, we see that smaller organizations are able to be nimble to adjust to the rapidly evolving landscape."
Despite the size of the organization, leaders across the board agree on the merit of AI. According to the survey, 70% of leaders think AI can improve the automated detection capabilities of cybersecurity threats, and more than two-thirds of IT leaders are amassing a budget to implement AI projects. Undoubtedly, companies must move swiftly to capitalize.
"For companies who aren't already prioritizing new AI solutions or don't plan to start soon, the concern is they will only continue to fall further behind, and miss out on opportunities to support their business goals and make employees more productive," Unangst said.
Although IT teams who have already implemented AI are reaping the benefits, that doesn't mean it's too late, for those that haven't, to begin their digital transformation journeys.
"This technology is evolving so rapidly and there will continue to be new use cases and implementation solutions. Companies need to find the ones that work for them," Unangst said.
According to the survey, IT leaders believe it will take up to five years to fully build AI into the enterprise. Therefore, it's imperative that IT organizations seize the opportunity and get the wheels rolling as soon as possible. Furthermore, AI's capabilities are expected to continue expanding, with no end currently in sight.
"We believe the full potential of AI will be realized when it is pervasive and spans from the cloud to the edge to endpoints," Unangst said.
AMD's survey begs the question: Are IT teams prepared for AI's mainstream moment? With that, it's not just about what AI can do for your organization today; it's about what it will do for your organization when that mainstream moment finally arrives.