CONTRIBUTOR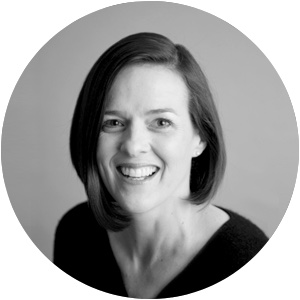 SVP of Global Marketing,
Fluent Commerce
This holiday season, shoppers can expect a festival of discounts from stores flooded with excess inventories. For retailers, on the other hand, the season doesn't look quite as merry.
"I hesitate to call it a bloodbath, but it's going to be ugly in terms of the amount of discounting and markdowns," Richard Hayne, chief executive officer of Urban Outfitters Inc., said on a September earnings call, sounding the alarm that retailers are faced with too much product across the board.
Retail giants like Urban Outfitters, Walmart and Target are struggling with excess inventory, blamed mainly on shifting consumer spending habits and excess inventory from supply ships once stuck in U.S. ports. Once that inventory hit store shelves, consumers started cutting back and reexamining their purchasing habits in light of record-breaking inflation.
Retailers also had to adjust to a shift in pandemic buying patterns. During the pandemic, consumers who spent money on appliances, furniture and casual clothing are shifting to purchases like luggage, cosmetics and fashion. Additionally, many of those shoppers are back inside traditional brick-and-mortar stores, although they still compare prices online.
Retailers face a nasty combination of a softening market, excess inventory and unpredictable buying habits. Their customer demands change daily, but they still expect their requests to be filled quickly in the channel they prefer at the moment. It is difficult to predict demand in an uncertain economy and know where to allocate stock as shoppers switch between shopping online and in-store.
When stores fail to move products where and when customers need them, inventories pile up and discounts ensue. Inventory bloat is a huge problem for retailers going into the holiday season. In September, Nike reported inventory was up 44% while net income was down by 22%. Coming off a successful first fiscal quarter despite supply chain difficulties, Nike is struggling with overstocked inventory levels and is taking aggressive measures to reduce them.
Price Discounting Alternatives
Mad price discounting isn't the only solution to reducing inventory bloats. The key is to prevent it from ever occurring, starting with a single view of inventory and product availability across all locations.
A single real-time view of existing inventory helps retailers manage their stock more efficiently and frees up needed capital and space in stores and warehouses. Having that picture of all products, whether in multiple warehouses, retail stores, in transit or with a drop-ship vendor, helps retailers know how much stock they have and where it is at any moment. This knowledge enables them to satisfy different consumption channels and delivery models, including store pickups and online orders for home delivery.
Distributed Order Management Systems
Inventory management can also be improved by using a distributed order management system, allowing retailers to see what's available across all locations and then allocate stock to where it's needed. With this approach, retailers constantly know what's in stock, what is being processed, and when it's ready for pickup or shipment. They can also flag damaged items and prevent them from appearing in online channels.
Dropshipping
Dropshipping is an order fulfillment strategy that saves money and space without losing sales. This approach enables retailers to fulfill orders without keeping products in stock. Instead, they make the sale and pass it to a third-party supplier to ship the product to the customer.
Retailers can stock inventory solely on the product they know will sell. Dropshipping can ensure that a product is shipped quickly to the right region if there is an unexpected surge in demand for a particular product. If something happens to a retailer's warehouse, they can still fulfill orders by dropshipping the products from elsewhere. This approach safeguards against unexpected changes in demand and pricing. Data intelligence about existing stock ensures it's available where and when needed and priced to meet demands while limiting damage to the bottom line.
These digital transformation initiatives: Improved visibility, distributed order management and dropshipping are helping retailers respond faster and more intelligently to customer demands, which helps avoid massive discounting and unloading inventory onto third parties.