CONTRIBUTOR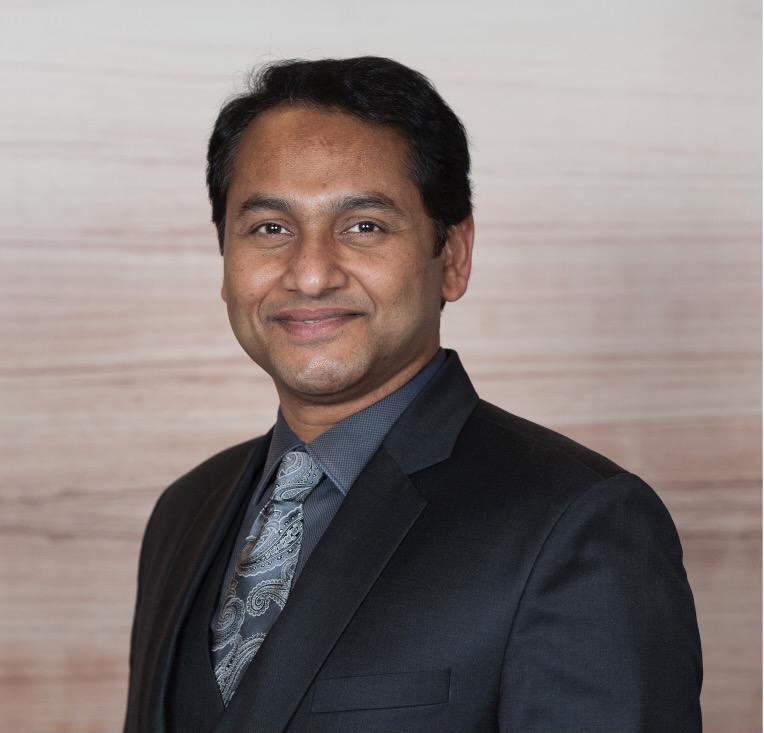 Head of Products and Solutions, Americas,
Newgen Software
2023 is turning out to be quite a year, and we are still in the first quarter. AI (artificial intelligence) is making considerable strides in becoming mainstream with unprecedented acceleration. However, while AI rides the hype, enterprise leaders recognize the need to get their digital transformation initiatives right. They know that they still need to do something about their application infrastructure. It is hard to tackle digital transformation when you're ridden with technical debt and rigid infrastructure.
That's why low-code takes its spotlight in digital transformation initiatives. According to Gartner Research, by 2025, 70% of new applications developed by enterprises will use low-code or no-code technologies (up from less than 25% in 2020).
It is for a good reason. The promise of low-code is hard to overlook. While an overhaul may seem inevitable for digital transformation, enterprises can no longer afford long-haul application development from ground-up. They need the front end to be malleable and the back end ultra-responsive, and they must get there fast. The world they cater to is transforming faster than they can transform. Digital transformation demands agility, and low-code can drive it, at least in promise.
Technology leaders can turn that promise into performance. However, they need to be wise about it. Like any other promising technology, low-code comes with its disclaimers. And it comes in various flavors – platforms range from support for small and simple-looking applications to highly complex mission-critical applications.
In An Enterprise; There's Nothing Simple or Small
The lure of low-code primarily stems from rapid application development. In one of the popular flavors of low-code, citizen developers with limited or no technical know-how can develop and deploy applications quickly (for their own or their departmental purposes). And it is easy to take this argument and claim that this capability spread across the organization enables (autonomous) application development at the enterprise scale, thereby boosting automation.
However, the impact of these kinds of applications remains limited in scope. Any effort to integrate it beyond the purpose it was built for opens a can of worms, starting with data model integrity, among other technical challenges. So, a low-code technology that promises citizen development at a large scale can potentially lead to thousands of siloed applications that can further fracture the already disjointed technology infrastructure.
In that sense, small and simple applications are just that – small and simple. The expectation of enterprise-level impact from a large number of such applications is largely misplaced.
Enterprise Agility vs. Rapid Application Development
For the reason stated above, rapidly developing applications is not akin to building an agile enterprise. An agile enterprise – critical for digital transformation­ – demands a different application infrastructure than the ability to develop thousands of applications individually, albeit rapidly. Applications need to functionally work together, tie in the end-to-end customer journeys, connect the front end seamlessly with the back office, promote reuse, provide economies of scale, and minimize IT overhead.
Therefore, buying low code doesn't ensure agility. Ask the following questions to understand how you can weave in agility across your enterprise.
Rapid Development Aside, What Are the Functional Capabilities?
Low-code primarily addresses the application delivery lifecycle, which is great. However, business and customer impact comes from the functional capability that the developed applications possess. For instance, merely developing a front-end faster is not that big a game-changer if the resulting front-end is not cutting edge. It should enable the consumption and distribution of all information entities, viz data, documents, audio/video interactions and more.
So, what technology leaders should be looking at is an execution platform, not just an application development one. Do you get workflow automation? Do you get the cutting-edge ability to automate document and media processing, aka content management, entailing content intelligence and analytics? Do you get the ability to plug business rules to automate decisions without having to redeploy applications? Do you get low-code AI, with visual and collaborative capabilities? Do you get the ability to configure customer engagement and design communication journeys?
Capabilities that make an enterprise operationally agile and modern are critical. Low-code is only a way to get there faster. That, too, only when done judiciously.
Does it Support the Development of End-to-End Applications?
We touched upon this earlier when we said that nothing is simple or small in an enterprise. Some applications may be small in scope, but they don't make an enterprise-level impact. The sum of all these applications is not exactly the sum of its parts, considering the downsides and overheads. An enterprise has data and content scattered in various forms, including backend applications, databases, repositories and more.
So, what enterprises really need from low-code is the ability to build enterprise-grade applications that are complete in terms of data models, front-end, application logic, decision support, workflows, context in the form of documents and media, data integration and customer engagement. Traditional systems had diverse, dedicated platforms doing these things in their manner, and that led to technical silos that became hard to maintain over time. If a low-code platform doesn't enable the creation of a complete and connected application, the problem of silos persists, which is the bane of enterprise agility.
Does it Support Change Management?
It is ironic that we need to specifically ask this of low-code that is supposed to enable rapid development and hence, by extension, rapid change. However, it doesn't translate that way because the capabilities that enable the development of an application from scratch on a green field are not exactly so useful when it comes to changing what exists. Change management is much more critical than rapid development for enterprise agility.
This involves not only being able to change what was created through the low-code platform but also how the transition from as-is infrastructure to to-be infrastructure happens. It is also about co-existence and integration with pre-existing and new. And it is about the platform's ability to support corporate and IT governance – through traceability, auditability, versioning and security.
Does it Support Composition and Integration?
Automation at the enterprise scale involves the development and governance of hundreds of applications and calls for a different approach than rapid application development that centers around the avoidance of coding. It calls for composition and engineering by involving hard-core technology professionals who consider the long-term implications of development-level decisions on IT infrastructure.
A good enterprise-grade low-code leverage underlying enterprise architecture principles, such as composition and service-oriented architecture (SOA), to bring agility and extensibility. A paradigm where processes and applications deployed as functional services can be invoked or reused for similar functional requirements across the enterprise beats the siloed rapid application development. This approach enables central visibility, control and governance that technology leaders need while avoiding unnecessary bureaucracy in the process.
So, essentially, …
Enterprises need low-code to accelerate digital transformation. However, deciding on a low-code platform is not straightforward. It is critical to clearly define expectations in the short and the long term. Low-code, per se, doesn't guarantee digital transformation. There's much more to a low-code decision than rapid application development. Knowing the difference can help.