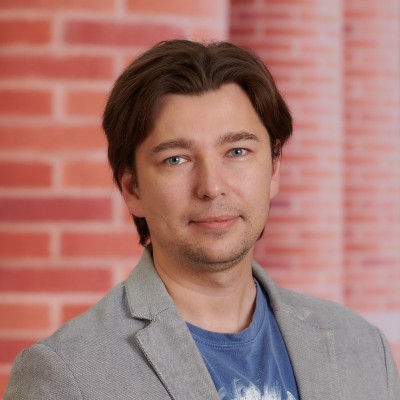 CEO and founder
VSOptima
Pavel Azaletskiy
Pavel Azaletskiy is an accomplished technology leader with nearly two decades of experience in the software industry.
As the founder and CEO of VSOptima, he leads the development of innovative operational digital twin platforms that helps operations and business leaders across the retail, supply chain, manufacturing, and healthcare industries to gain a unique competitive advantage due to excellence in operations. Prior to that, Pavel served as the Engineering Excellence Consulting Group leader at EPAM Systems, where he helped Fortune 500 engineering organizations drive strategic technology initiatives, including cloud/DevSecOps transformation, center of DevOps/cloud enablement, engineering excellence, technology innovations, and developer experience. And before founding VSOptima and EPAM Systems, Pavel held various engineering and technology leadership roles in FinTech and telecommunication industries. Pavel holds an MBA from the prestigious UCLA Anderson School of Management and a Master's in Computer Science from the Saint-Petersburg University of Aerospace Instrumentation.
Get Pavel Azaletskiy stories in your inbox.
Pavel Azaletskiy Contributions: