CONTRIBUTOR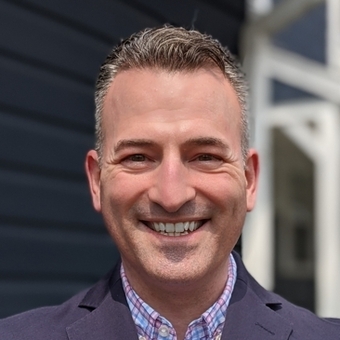 Head of Data Practice,
Contino
Strategic leaders use their data to differentiate their company from the competition, drive new revenue models, bolster product creation and satisfy increasing customer expectations with their digital experience. In fact, leveraging years—if not decades—of customer, sales, business process and supply chain data can help an incumbent business fend off more nimble startups.
The process of shifting to a data-driven business can be painful. In addition to fostering data literacy and a data-centric culture, your information is likely not easily accessible, sufficiently described or available on systems fit for purpose. While line-of-business teams may be ready to move forward with data-led projects, your data and IT teams will likely say that you first need to modernize parts—if not all—of your data stack before proceeding. 
You're probably thinking: 
How can I transform my business and adopt a data-first approach if data resides on older, disparate systems unfit for the purpose of monetization? 

Who has time to modernize their data stack when our teams are working to maintain current business?

By the time our systems are modernized, we've likely lost out on business opportunities.
To address these challenges, we recommend a new strategy: Shift Data Forward.
What is Shift Data Forward?
Shift Data Forward is the concept of abstracting key data from the location where it has been created and/or stored to a place where it can be activated and/or monetized. We're not talking about modernizing a legacy environment, which can be time-consuming and costly. Rather than relying on the existing data environment, you take the data you are focused on and move it to a solutions-ready platform.
To start a Shift Data Forward program, you first need to identify the business challenges you want to solve. In many cases, the business will have done that for you already, as it focuses on growth and new product creation. Secondly, you need to identify the data that will be relevant for value creation by assessing and value prototyping for the identified business challenges. Keep in mind that in a Shift Forward initiative, you are not moving all of your data; you are focused on the data that can help your discrete business case. As your team takes on more data-led initiatives, you will shift more and more subsets of your data.
Is a Shift Data Forward Strategy Right for You?
Organizations like yours that successfully implement a Shift Forward Data strategy have experienced most of these challenges:
Legacy systems:

The majority of

your data sits in legacy systems, and you need to move quickly to productize your data.
Data is stuck:

Your data is stuck in a production environment, and you want to derive value from it.
Culture:

There are ingrained cultural hurdles, including scenarios in which teams do not want to share data. Internal teams must work together to focus on business challenges and initiatives. 
Security, governance, and compliance:

These shouldn't be a barrier to Shift Data Forward. You need to keep your data wrapped with the same security, governance and compliance precautions, no matter where it resides. Risk, compliance, and legal are your partners here; get them involved as soon as you start the effort.
Cloud Modernization

: The business is moving to the cloud, with new capabilities that accelerate time to value, but your data lags behind.
Why Shift Data Forward Matters
Strategic initiatives solve business challenges, reduce costs, increase revenue and make customers and employees happy. Successful data projects are built by focusing on a problem that you are trying to solve – not simply exploring data to spot interesting trends, and in most cases, time to value is a significant factor.
Few people are invested in the concept of a data stack (except your data team of course), which means that teams need to be business outcome-oriented. In addition, to gain management buy-in, you need to prove that your data initiatives are worth the investment. Producing quick wins that demonstrate success and innovation is more important than spending months—if not years—developing and migrating to a modern application stack when the data you need is already available.
Let's walk through a scenario:
A business has an idea for a new product that they believe can generate significant returns

Building a new product often requires data from multiple systems of record

Time to value for bringing all the data together is high

The business may know what it wants, but the translation to data attributes is incomplete
In this scenario, if you bring together all the data in a modernization effort, there will be high time and investment requirements, with a lower margin on return for the overall effort. Your product launch will be delayed, and frustration will arise all around. However, suppose you create a singular effort to identify and move only the data that is necessary for product creation. In that case, you will have avoided delay and driven down your initial costs. Note that I didn't mention anything about complexity. The fact is many data initiatives are complex, regardless of size, due to the nature of the data and the business rules associated with it.
Shift Data Forward Provides Real Business Value
At Contino, we've witnessed rapid business value when applying a Shift Forward Data Strategy for our clients. Recently, we engaged with a large financial services organization that wanted to create a new product platform to enable clients to buy and sell complex products with each other.
While our client had the data for their client's assets, it was stored in several different systems, including the mainframe, administrative and product-specific platforms and legacy on-premises data warehouses. Getting access to that data for this new product was time-consuming and overly complex. But to enable this new program, they needed a way for their clients to have real-time insight into all of their data.
Rather than modernizing the existing mainframe and associated platforms, we proposed a Shift Data Forward strategy. The data needed for this new banking product could be extracted from existing systems and, in near real-time, be replicated to a cloud-based data warehouse. This approach allowed the client to quickly focus on creating their new product rather than going through the lengthy and expensive process of modernizing their entire IT data infrastructure.
Not only was our client able to quickly launch this new product, but we also did not disrupt existing business processes or banking applications during this engagement. While transactional and financial data was still stored in the mainframe and existing databases, the data was streamed to a new platform designed to support data monetization.
Conclusion
Adopting a Shift Data Forward strategy removes many obstacles organizations face as they focus on capitalizing on their data. This strategy allows teams to focus on business challenges and the data to support an initiative rather than the underlying technology. Of course, technology and line-of-business teams must work together, but a Shift Data Forward approach helps data projects avoid becoming long, complex IT-led projects.
We believe that more businesses will focus on Shift Data Forward as large data movement projects fail to deliver value fast enough and financial pressures constrain budget over the next year. Your business is uniquely positioned to take advantage of this strategy if you focus on defined business outcomes and the distinct data that can give your organization the ability to deliver on key objectives in a climate that moves faster every day.