CONTRIBUTOR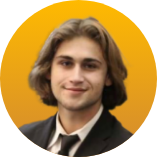 Techstrong Group
Over the past year, the University of Florida has rapidly advanced its AI initiative. In February, UF was selected to develop the national AI curriculum with the help of a number of prestigious universities and Google, which led to its hiring of over 100 faculty members focused on AI. 
It also announced its plans to create an artificial intelligence academic initiative center to act as a hub for all academic activities related to AI and data science. Now, UF is home to HiPerGator AI, one of the fastest supercomputers in higher education. 
"The supercomputer can process enormous amounts of data simultaneously. It will be an incredibly useful tool for researchers, and it is a huge step forward for UF," said UF business librarian Peter McKay. 
Alongside these impactful moves, UF has devoted upwards of $250 million to its AI initiative, as it partners with IBM, NVIDIA and other tech giants. In the latest installment, UF's Institute of Food and Agriculture Sciences (IFAS) has announced its plans to build a 19,000 square foot AI hub at the Gulf Coast Research and Education Center (GGREC). 
"The center will be our most important facilities investment in a generation," said Scott Angle, senior vice president of agriculture and natural resources and the administrative leader of UF/IFAS. "It will be a declaration that Florida's farmers are in the vanguard of feeding the world in a more sustainable way and the epicenter of accelerated evolution of agriculture from human-labor-intensive to technology driven."
Agriculture is the backbone of Florida's economy, contributing over $10 billion in sales revenues every year and supports more than 133,000 jobs. To fight many of the challenges faced by farmers, like pests, diseases and rising costs, UF/IFAS is turning to AI. 
"The economic impact will be widespread. The center will strengthen the agricultural industry but will also support current manufacturing industries and the formation of start-up entities focused on AI-based and robotic technologies," said Center Director Jack Rechcigl. 
The Center for Applied Artificial Intelligence in Agriculture will facilitate research, mentoring and production. For one, many tasks in the agricultural field that typically require manual labor can be automated by AI and robotics. Also, applying AI to demanding problems can draw attention from enterprises across the U.S., bolstering the Florida economy. 
"Companies in other states may want to join us," noted Angle.
Scientists will also work with UF/IFAS to find ways to breed plants that are resistant to pests and diseases, as well as ways for growers to use fewer chemicals. Such breakthroughs would boost crop yields and improve agricultural production. 
Furthermore, Rechcigl estimates the hub will directly employ 65 people, including computer scientists, mechanical engineers, electrical engineers, AI specialists, graduate students and support staff. 
Rechcigl also referenced a similar center in Boston, which helped create 120 robotic companies and numerous jobs. Hillsborough County has already pledged $1.5 million to the center, as the UF/IFAS advancement team continues to seek private support and financial backing. To spearhead the initiative, UF/IFAS has hired 15 faculty members in the past year to focus on applying AI to agriculture. 
"The survival of our agricultural industries like fruit and vegetable production depends on the development of new technologies utilizing AI to assist growers in production," Rechcigl said.
As UF/IFAS continues to make advancements in its AI initiative, and as the importance of agriculture continues to be emphasized, one thing is certain: The success of the center is vital for not just the Hillsborough and Manatee counties, but for the entire state of Florida.