CONTRIBUTOR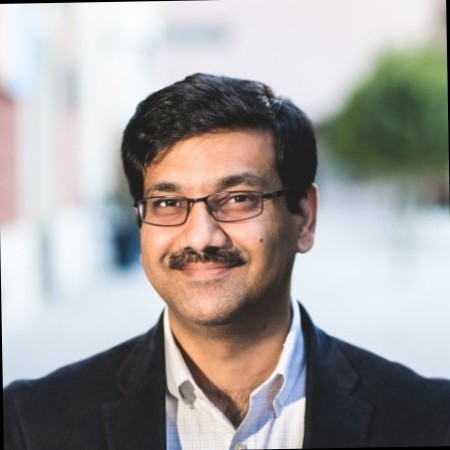 CEO and Founder,
Sofy
The road to digital transformation starts with simplifying the user experience. That's why organizations are always looking for ways to abstract complicated processes into simpler codeless workflows.
With the challenges brought by the pandemic, the subsequent recession, and now industry-wide staffing cuts, organizations of all sizes are tasked to do more with less. And they're turning to no-code to get it done.
In this article, we'll examine six industries that are transforming their business without code.
Banking and Finance
Banking is known for the late adoption of innovation. With dwindling access to developers, the retirement of old technology and the pressure to increase time-to-market, this is changing.
Late last year, SAP introduced SAP Build, a low-code/no-code solution that empowers anyone to build applications and automate tasks on the SAP Business Technology Platform. SAP, like other organizations, recognizes that the future of work is changing. All industries, including the financial industry, must adapt.
"The number of students currently pursuing an IT degree is not enough to produce the number of software experts to meet the projected demand of businesses worldwide. As a result of the labor shortage and the proliferation of low-to-no code, 70-80% of applications will be built by non-technical people by 2024, according to leadership at SAP TechEd." – Forbes
I predict we will see Banking and Finance adopt low and no-code technology to:
Bring financial products to market quicker. Developers, designers and subject matter experts will be able to align through the quick prototyping and visual UIs that no-code platforms offer. This will inevitably increase time-to-market.
Migrate from legacy systems. Believe it or not, there are several financial institutions on legacy mainframes written in COBOL. As the available talent to support old technologies disappears, organizations will start having to adopt no-code frameworks.
Lower the cost of development. No-code development involves less specialization, less oversight and compliance built in.
Healthcare
COVID-19 forced healthcare providers to adapt and scale at lightning speed. The demand for virtual, personal and easy access to healthcare is at an all-time high.
The Healthcare Industry has been leveraging no-code to answer the call.
Keeping contact with patients by building codeless messaging automation
Quickly prototyping and building intuitive patient portals.
Integrating with clinical data, labs, pharmacies and insurance companies.
More than any other industry, healthcare has complex and strict compliance laws. A lot of no-code/low-code platforms build compliance in. Developers don't have to worry about chasing compliance requirements.
Retail
It's never been more important for retailers to adopt flexible tools that can scale with product demand and cater to changing buying experiences.
Walmart and Amazon have been on the cutting edge of digital transformation. Walmart, just recently, acquired no-code startup Botmock – enabling the development of conversational applications using a no-code development platform.
Amazon AWS offers Honeycode, which lets users build mobile and web applications without writing code.
No-code is also making it easier for smaller retail businesses to compete – Shopify, Wix, SquareSpace and bigCommerce offer full-stack, drag-and-drop platforms to quickly build and scale e-commerce businesses of all sizes.
Gaming
With so many people at home, gaming saw huge growth during the pandemic. It is estimated that the global gaming market will be 268.8 billion U.S. dollars annually in 2025, up from 178 billion U.S. dollars in 2021.
No-code platforms have been laying the foundation for teams of non-coders to create entirely new games with industry-leading software.
Game development is placing an emphasis on composability – the ability to assemble something from pre-built components. We see this taking place in games like Minecraft and Roblox, where the community of players can build their own lands and even create marketplaces.
Companies like Buildbox offer no-code platforms that allow you to easily build mobile games. It includes a library of pre-built game components like characters, backgrounds and sound effects, all constructed with a simple drag-and-drop interface.
Because of these tools, game developers are able to quickly experiment and prototype immersive game concepts, ultimately democratizing game development and reducing development costs.
Food Service
The restaurant industry is currently undergoing a digital transformation with a diverse range of cutting-edge tools that are rapidly transforming the sector. These tools include point-of-sale platforms, inventory management systems, online ordering and delivery technologies. By incorporating these innovative technologies, restaurants can improve their speed, efficiency and profitability.
Restaurants that fail to embrace this change are now at risk of being left behind.
If you've ordered food online recently, you'll have noticed a similar look and feel to many restaurant websites and applications. This similar business process makes vendors that offer customizable, pre-templated and codeless offerings look attractive.
Companies like Glide have targeted restaurants with no-code custom app solutions, and many small businesses, including restaurants, now use no-code website builders like Squarespace or Wix.
Mobile Applications
With over 15 billion mobile devices in circulation in 2022, every industry relies on interfacing with its consumers through a mobile device.
Organizations are turning to no-code to replace their entire mobile development stack. Tools like Bubble, AppyPie and Bravo Studio let you use drag-and-drop interfaces to compose your own apps in way less time than a team of developers.
Even mobile application testing, often seen as the bottleneck of the development lifecycle, has seen a transformation to scriptless automation.
Consider Sofy, a no-code test automation platform. With Sofy, you can acquire real mobile devices from the cloud, record a test case in minutes and automate across dozens of other devices. Plus, you have an AI assistant that generates test cases and test results for you with the power of Open AI.
Conclusion
No-code development requires less specialization, less oversight, less overhead and more flexibility. The no-code revolution has arrived.
Even though we've touched on some of the industries that are transforming their businesses, the truth is that no-code and low-code platforms have made digital transformation easier for nearly every industry.