CONTRIBUTOR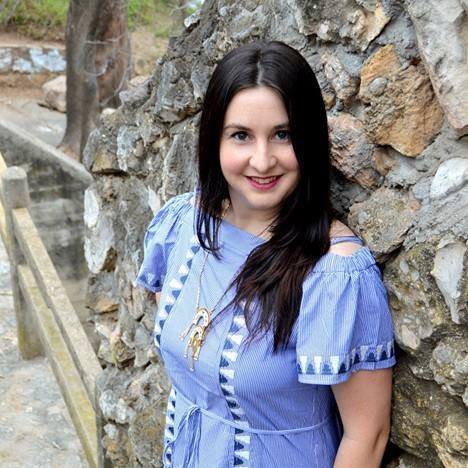 Custom Content Editor,
Techstrong
In a world of digital transformation and rapid tech advancements, Texas appears to be pulling ahead, setting examples, and leading the way.
According to a recently released report, Texas has become the ideal state to work in when it comes to tech and IT.
After researching a variety of factors that impact a state's desirability for tech professionals, including average internet speed and coverage, the amount of IT and tech careers available and the industry's average salary in comparison to the state average, SysAid, an IT service automation company, drew the conclusion that Texas is sitting at the top for tech and IT.
The average tech salary in the state is more than double the state's average of $50,490, sitting at $103,370.40, and Texas has no shortage of tech positions, with 31,110 tech jobs currently available.
That number also appears to be rising as more and more tech companies either move to or choose Texas for their home front.
Many top tech companies are already firmly rooted in Texas, including Cision, IBM, Texas Instruments, Dell and Google, while in the past few years, additional companies have begun pouring in, including prominent California companies like Oracle, CBRE, Charles Schwab and Hewlett Packard Enterprise.
A large driving force behind the move for many companies was the fact that during the pandemic, California was shut down, while Texas remained partially open. Other reasons cited include cost of living and amount of space available.
With all the tech company relocations, many hold the sentiment that Texas is well poised to replace Silicon Valley as the major tech hub.
According to another recent survey by Blind, which anonymously surveys technologists, around 29 percent of technology professionals said that Texas was "the next Silicon Valley" and that they planned to move.
A vast amount of IT and tech companies in Texas can be found in Austin or its surrounding communities, such as Round Rock, where Dell is headquartered. Around 40 tech companies or venture-capital firms have built locations in Austin recently, including Tesla.
Last week, Tesla celebrated the opening of its new Austin-based Gigafactory, inviting over 15,000 people to the grand opening, which included live music, food and, of course, its CEO Elon Musk who was seen wearing a cowboy hat.
Musk explained why he chose Texas, stating, "We need a place where we can be really big, and there's no place like Texas. We are going to move to a truly massive scale."
The Austin Giga-factory has plans to release a brand new Cybertruck soon, and showcased the prototype at the celebration.
As Texas grows its tech and IT presence, universities and other schools in the state have begun to recognize the need for additional programs, training and skill building in the industry. For some, a big focus has turned toward the state's youth and how to better prepare them for these types of careers.
For example, at Angelo State University, located in San Angelo, Texas, students from the age of 11 to 18 are being offered a free summer camp opportunity, on campus or virtually.  According to the registration site, the Coding Camp will be a hands-on, one-week program for junior high and high school students who are interested in learning computer programming, and it is being sponsored by the Computer Science department and TimeClock Plus, a local tech business that focuses on time tracking.
Dr. Erdogan Doğdu, chair and professor at the Department of Computer Science at the university shares, "The Code Camp at Angelo State University is the first stepping stone for many young kids in our junior high and high school community in San Angelo towards a bright tech future. Students learn in a very short time how to write computer programs, make simple graphics and animations using an algorithmic approach and JavaScript programming language. After this introduction they get really super charged and very excited to learn more in coding and computer science in general. We later welcome many into our strong Computer Science program."
Following this same trajectory, Texas government has been working diligently toward digital transformation, spurred more quickly by the global pandemic that began in 2020, and has recently released a guide to assist in the effort.
In fact, Texas government seems to be paving the way for digital transformation in many areas, including cryptocurrency. Last summer, a bill was signed into law to define the status of digital currency and to establish rights for those acquiring or holding it.
Governor Greg Abbott explained, "I just signed a law that puts virtual currency under the Texas Uniform Commercial Code to be a secured transaction. It defines virtual currency, establishes when a person acquires a right in it, and when a person has control of it."
The issuance of the Virtual Currency Bill helped to position the state as a leader in the crypto ecosystem.
With business, education and government all aligned, it's no surprise that Texas is a beacon for digital transformation and tech.