CONTRIBUTOR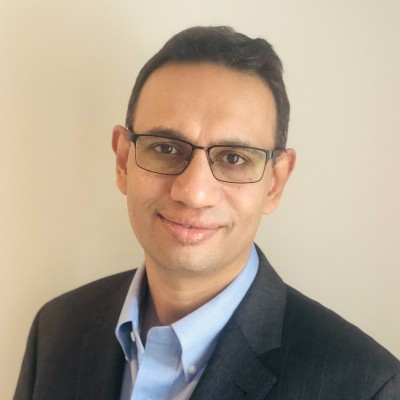 EVP and COO,
Newgen Software
Across every industry, leading businesses are going digital. There's a name for this global sea of change: Digital transformation (DX). DX will be different for each company, but the key to DX is to drive fundamental change and transform how a company operates.
In the years since the concept emerged in 2011, DX has proven an apt descriptor for the world's most disruptive businesses. Again and again, enterprises that orient their business for a 100% digital environment seem to gain an edge over competitors, expand market share and even redefine their industries. Yet according to Gartner, 53% of organizations remain untested in the face of digital challenges. Early DX leaders like Amazon, Home Depot and PayPal haven't just embraced digital technologies. They've reinvented business processes for a digital-first world. 
Now, enterprises around the globe are racing to emulate those early DX leaders. Why can some companies move so quickly and effectively in transforming their business while others struggle? To find out, we at NewGen Software surveyed enterprises about the state of their DX initiatives. The following are some of the highlights. 
Welcome to Peak Digital Transformation
All of the respondents were currently engaged in DX efforts of one kind or another. However, only 27% of enterprises have completed DX initiatives, while roughly half are currently implementing them, and 24% are still in discussions. In all, three quarters of enterprises surveyed have either started DX implementations or plan to within the next two years. Additionally, according to Gartner, the transformation journey is taking large enterprises at least twice as long and costing twice as much as they originally anticipated. 
The enterprises we surveyed varied greatly, but when it came to the rationale for DX, they named similar drivers:
Meeting rising customer expectations:

Business leaders know their customers have grown accustomed to working with companies like Amazon, where they can expect simple, quick, automated transactions. According to a

July 2022 research report

from Accenture, fast-changing consumer behaviors have forced a shift in how businesses need to meet consumer expectations. 
Digital transformation extends beyond simply automating processes and achieving back-office efficiency. To fully realize its benefits, they must transform the way they interact with their customers.
Keeping up with the accelerating pace of business:

DX leaders didn't just raise the bar for customer interactions. By eliminating manual processes, they also reset expectations for how quickly businesses could operate. For example, opening a bank account meant spending an hour visiting a branch. Applying for a credit card involved mailing in a form and waiting weeks for a response. Today, businesses operating under those timelines won't last. 
Staying ahead of competitors:

The earlier businesses embrace transformation, the better positioned they become to capture a durable market edge. Enterprise leaders are keeping a wary eye on competitors' DX efforts, facing mounting pressure to get there first. 
Taking the Pulse of Transformation
Enterprises are pursuing a broad-based approach to determining which parts of the business to transform. More than two-thirds (68%) are transforming customer-facing processes and 61% are transforming back-end systems. Just 38% are approaching transformation in an end-to-end way. 
Most businesses aren't afraid of heavy lifting. Respondents noted that simpler, DX options were viable (such as building a portal for employees to check vacation days), but most prioritized more challenging projects. Those include automating complex business processes spanning multiple departments and systems, digitizing complex unstructured business information and streamlining multi-channel customer engagements. 
Despite these commonalities, our survey revealed differences between top-performing enterprises—those advancing farthest, fastest in transformation—and those still struggling. Top-performing enterprises were twice as likely to have already started DX implementations (on average, two years earlier than poorer-performing enterprises) and eight times more likely to have completed them. 
These differences weren't just a matter of having a head start. Compared to bottom-performing businesses, the top DX performers were: 
Much more likely to pursue end-to-end transformation (80% versus 11%)

More than twice as likely to say DX is extremely important to the business (76% versus 32%)

Nearly five times as likely to use low-code solutions (63% versus 13%)
Digital Transformation: Best Practices
What lessons should enterprise leaders take from these results? While there is a lot to be done, companies worldwide are making progress in their transformation journeys. 
Across all DX efforts, we found one consistent theme: At its heart, digital transformation involves reimagining complex business processes to unlock simplicity. We saw enterprises emphasizing the same steps to do it:
Focus on customer experience.

True transformation goes beyond deploying technology. It's about reimagining the way businesses engage with customers, from the ground up. Digital interaction via the cloud, mobile and social can no longer be standalone projects. They should be embedded into the basic approach to every customer interaction, every step of the way. 
Take an end-to-end approach to automation.

The more

complex a business application or transaction, the more business units and systems it likely involves—and the more likely to get bogged down in ways that frustrate customers. Attempting piecemeal transformations of discrete parts of a customer journey typically doesn't deliver great results. Enterprises do better when automating end-to-end applications.
Choose the right tools.

Top-performing enterprises use a variety of technologies to tame complex business processes, content and customer engagements. Effective DX platforms should include a wide range of capabilities, including machine learning (ML), intelligent business process management (iBPM), low-code/no-code tools and others. They should integrate readily with existing systems of record. And they should provide off-the-shelf support for common business applications, with the ability to customize as needed rather than requiring new integrations from scratch. The right solutions can support transforming your business to enhance the customer and user experience.
Business imperative or not, reimagining business processes from top to bottom can be a daunting proposition. Based on the growing interest in digital transformation that we've witnessed in the last few years, enterprises are proving they're more than up to the challenge.