CONTRIBUTOR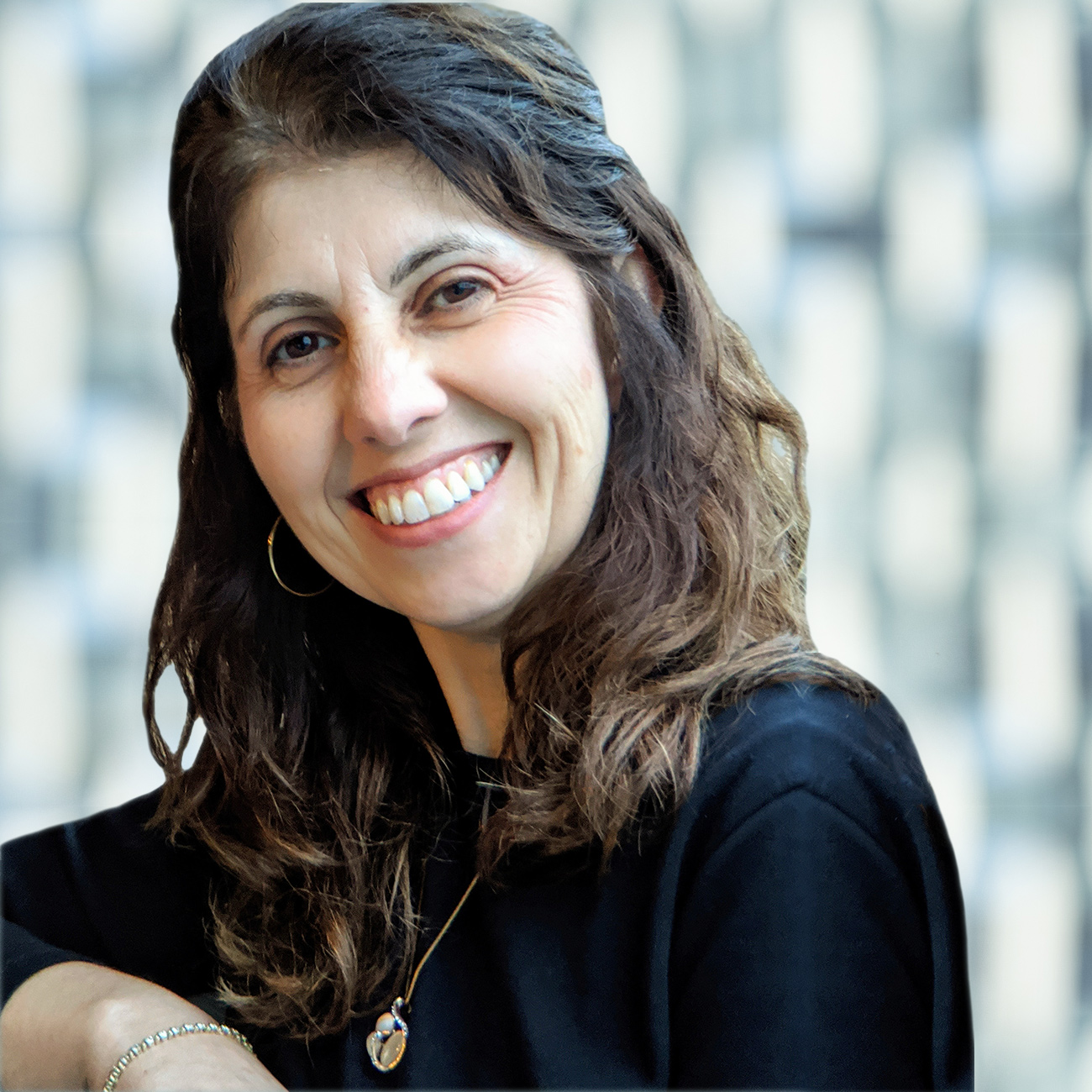 VP of IT Systems and Data,
Insight Partners
It's an exciting time for startups, particularly for digital-first organizations that benefit from technical evolution and the often hard IT lessons collectively learned during the past few decades. For newcomers, the ability to start life as a digital-first startup can help them to leapfrog years of technical transformation, application refactoring and cloud migration. But this digital-first advantage can be, arguably, diluted without the right strategic vision to plot the best course.
Consequently, the role of the CxO — who might hold one or more titles including CEO, CIO, CFO, CTO, etc. — at successful digital-first startups is taking on a new meaning. This helps to explain why, at board level, many CxOs are held accountable for business goals and transformation achieved through technology.
Choosing the right mix of technologies is important — but is only half the story. Digital and innovation-first startups are increasingly realizing that having the right mix of skills and leadership is crucial in selecting and capitalizing on enterprise-architecture investments. A prerequisite is harmonizing how system architecture supports the customer. In this way, the choice of architecture disrupts the value chain in such a way to make the customer experience more seamless and inviting than it was before.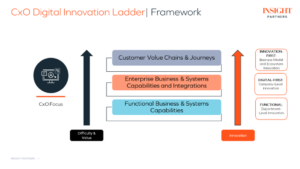 Holistic View
Orchestrating enterprise architecture is the ability to drive innovation and growth through selective investment in systems with critical business capabilities. These systems must then be integrated to produce meaningful data, business metrics and insights. The result is often a differentiated customer experience.
Customer value is created by architecting the entire enterprise holistically and continuously, rather than in silos and episodically. Startups can use enterprise architecture to create new ways for customers to discover, learn about and eventually buy new products or services, then receive ongoing value.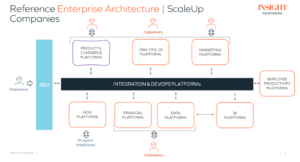 The diagram below illustrates the expected architecture results by company size: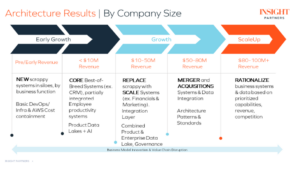 Building Blocks for Functional Innovation
Many startups with annual revenues under $100 million struggle to decide when to hire a CIO. Every CxO of a company that size is expected to be versed in the language of technology and, according to executive-consulting firm Spencer Stuart, more than one-third of next-generation board directors are technology-savvy. As a result, CxOs are becoming change agents in their departments by also wearing the enterprise-architecture hat.
Enterprise architecture helps these companies improve both customer and employee experiences, optimizing the application portfolio and maintaining technical standards. Below is a typical self-assessment any company can perform to determine the level of systems maturity: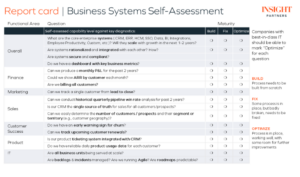 Innovation at a Digital-first Company
Enterprise architects sometimes limit the scope of EA tools to cataloging the lifecycles and constraints of existing IT systems, applications and technologies, according to Gartner. "They miss the opportunity for EA tools to capture the business architecture, which support business strategy discussions and underpin wider change plans of the organization," analysts Akshay Jhawar, Gilbert van der Heiden and Nolan Hart write.
The FEAC Institute — which educates and certifies enterprise architects and business analysts — lists reasons why enterprise architecture efforts fail. Insight Partners' experience in more than 60 portfolio company advisory engagements leads us to agree on each of them:
Misalignment between technical architecture and business problems or outcomes, resulting in disjointed customer experience.
Focus on the future state with either no understanding of the current state, or only a partial understanding due to missing stakeholders.
Replacing systems without decomposing the current capabilities, many of which may be custom and customer-facing.
Roadmaps and capabilities prioritized without reference to business process or customer journey.
Lack of traceability during project execution beyond initial, high-level requirements.
To understand and map the enterprise holistically, we recommend developing a high-level diagram in simple business terms, as seen in the example above. Time spent crafting the diagram will both expose areas of concern and help communicate them convincingly.
Of course, there is no way of knowing on Planning Day One precisely what the end state will look like after Production Day One.
"Do not try to model everything and for every eventuality," advised Laura Mauersberger, a marketing campaign lead at LeanIX, in a blog post. "You cannot anticipate all the disruptive events that will influence your business…By simplifying your [enterprise architecture] models and focusing on your capabilities, you remain flexible enough to react to unexpected events and trends. If the project is executed well, all the pieces will fit and there will be no leftover pieces."
The less time and effort your organization spends on in-house development, the less risk you run of having to amortize vaporware over the course of years. That is a lesson Workato constantly teaches its clientele when focusing on enterprise integrations.
"With the Workato community, we can save time by using recipes that others have created, taking advantage of built-in connectors," says Erez Simai, business applications team lead at work operating system provider Monday.com. "Our first use case with Workato will be transforming our quote-to-cash process by connecting Salesforce with Priority [our ERP]. We have an entire roadmap for using Workato across all parts of the business, from sales and finance to HR and marketing, and we can't wait to get started."
Many startups already have applications and legacy technology that connect well with each other. But can they snap together tightly with newer building blocks that are becoming industry standards? If not, some organizations might struggle to respond to market changes and adapt to customer demands.
To transform their businesses, digital-first CxOs are able to find new ways to stay on top of this constantly changing complexity. Keeping up to date also lowers the risks of technological obsolescence, vendor lock-in or skills shortages.
Top of the Digital-Innovation Ladder
In his book, "Unlocking the Customer Value Chain," Professor Thales Teixeira of Harvard Business School describes a framework for business model innovation by unbundling value, disintermediation and decoupling.
In this way, a customer value chain is a business process, and a workflow that customers follow, resulting in new value being generated. To build a disruptive business, CxOs have moved beyond their functional roles and are becoming end-to-end experts in business processes. They are acquiring enterprise architecture skills essential for building network effects. According to a Deloitte study, the proportion of public companies with tech executives on their boards almost doubled over the past decade to 32% — one in three public companies now has a tech exec on the board.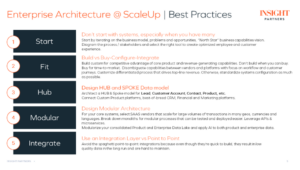 Needless to say, the innovation-first startup will never consider shipping so-called spaghetti architecture to customers, without the ability to dynamically change enterprise architecture that delivers direct value. CxOs are, instead, thinking beyond projects, in order to focus on business outcomes. They realize strategic business capabilities are critical to achieve their objectives as they "wear an enterprise-architecture hat." This is another reason why technology-versed CxOs are needed as board members — to deliver effective customer journeys. That alone will give them the leverage to help connect all the building blocks of the enterprise.