CONTRIBUTOR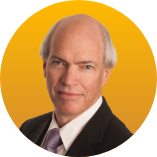 Chief Technology Officer, North America,
IFS
Technology's growth trajectory seems to be unstoppable due to its power to provide deep and invaluable insights into the inner workings and maintenance needs of key assets. Digital twin technology is one of the latest enablers to revolutionize maintenance of mission-critical, high-cost, often complex assets, and potentially lower risk for organizations in asset intensive industries. Use of digital twins is on the rise in energy, utilities and resources, manufacturing, and aerospace and defense and each are analyzed here by Rick Veague, Chief Technology Officer, North America, IFS.
Blending of digital and physical worlds – using digital data acquisition for real world analysis and action
A digital twin is an up-to-date and identical digital copy of a physical object or process which leads to lower asset risk and increased predictability. Deloitte explains that the spectacular growth of digital twins has been due to its capabilities to identify and address malfunctions before they happen and transform the way companies perform maintenance. 
While the technology has been discussed within industry circles for the last three to four years, it's the next half decade where digital twins will truly demonstrate their power and value.
The rise of the digital twin
This growth forecast has been fueled by pandemic-induced challenges, supply chain disruption and changing maintenance approaches which have given rise to increased adoption of digital twins. Market&Markets' research indicates that over the next half decade, the market size of digital twins will grow from 3 billion to 48 billion USD, at a CAGR of 58%. The research highlights North America as the leader in terms of market share with asset-intensive organizations among the key end-users of digital twin technology.
Undervalued assets in energy, utilities and resources 
The introduction of Internet of Things (IoT) devices has established a framework to underpin an advanced digital twins approach for organizations in the energy, utilities and resources sector. Take this case in point. By leveraging IoT sensors on-rig, digital twins can provide an inland administrative center with constant as-is digital visibility into the condition of every individual apparatus and its expected maintenance requirements. 
A GlobalData report explains how digital twins are set to become a "mainstay" in the sector, particularly given the pressures stemming from the pandemic. Digital twins are highlighted as improving overall asset visibility to identify areas for cost reduction and ensure long-term sustainable operations. 
Manufacturing productivity with digital twins  
The growth of digital twins in the manufacturing sector goes hand in hand with the rise of IoT in Industry 4.0 on the factory floor. A study conducted by Research and Markets indicates up to 89% of all IoT platforms will include digital twins by 2025, with digital twins expected to increase productivity and reduce costs across the sector.
As a manufacturer of the assets, TEST-FUCHS looks at the engineering, design, and procurement data of the asset it is selling. TEST-FUCHS also has full control of an IoT-enabled test facility to provide maintenance data in real-time and then execute that maintenance in its repair shop. This gives the company a deep view of the data which builds up in an asset's lifecycle and provides visibility across the entire digital twin landscape around every asset. 
Best of both worlds – Rolls-Royce in Aerospace and Defense 
In order to predict asset issues as well as risk management, commercial, aviation and defense organizations are exploring digital twins as a one of the solutions. As an example, aerospace and defense OEM, Rolls-Royce is combining the physical and digital worlds by using digital twins to make data-driven decisions, increase availability, and minimize unexpected maintenance disruption across its engines. In addition to MRO data from Rolls-Royce engine facilities, the engine supplier is collecting data from multiple sources, such as information on engine health from airline maintenance management systems and contextual real time engine flying conditions, and analyzing this through a digital twin.
For a smother process, the IFS Maintenix solution helps to automate two-way data sharing and allows Rolls-Royce to collaborate and share more information with airlines about the work which happens on their engines—for instance, which engine parts have been switched or inspected and even if any other aircraft systems have been impacted by engine behavior. This allows for a higher resolution digital twin and is a way to deliver these digital insights to improve physical part use while in-service.
The U.S. Navy has just introduced a maintenance program to take advantage of digital twins with its all-encompassing The Naval Maintenance, Repair and Overhaul (N-MRO) solution that uses a combination of AI, digital twin capabilities and predictive analytics to anticipate and react to potential equipment failures before they happen, again supported by an intelligent maintenance solution. This proactive solution will contribute to the enhanced support of maintenance, supply logistics, real-time fleet management, and other business functions for more than 3,000 assets and 200,000 sailors. 
Enterprise technology – a strategic digital twins' enabler 
Ultimately, agile and flexible enterprise software is essential for organizations to truly realize the potential of digital twin technology. 
An effective digital twin strategy requires the support of software geared towards data-driven decision-making. Much of the data required for digital twin technology sits within supporting business applications. There, assets are mapped within enterprise software such as historical maintenance data, work orders, and original engineering and design data. In some cases, supporting enterprise applications act as a digital twin of certain processes, while in others the enterprise software could be the source of the digital twin.
The future is a blending of physical and digital
The digital world is becoming more of a reflection of the physical. Digital twin technology and IoT is changing the boundaries of the physical world. Those organizations that have the fundamental software in place to support this data aggregation, analysis and action are well placed to start capitalizing on the benefits of digital twins.