CONTRIBUTOR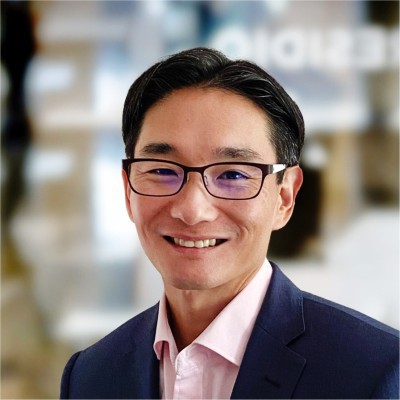 Chief Technology Officer,
Presidio
Digital transformation is increasingly a strategic priority in nearly every industry, and global spending on it is forecasted to reach a staggering $3.4 trillion in 2026, according to research firm IDC. Why? Because digital technology is a key factor in how organizations differentiate from their competitors.
Consider the following consumer metrics from Statista.com:
53% of sales happen via smartphones
85% of US Millennial internet users have made a purchase via a digital channel
Before making a major purchase, 81% of consumers go online
So, if you're a sports association looking to attract new fans or turn existing fans into fanatics, delivering an immersive, personal, interactive and intuitive digital experience is a core requirement.  From reimagining the fan experience to creating new revenue streams, technology presents immense opportunities to take the business of sports and entertainment to new levels.
And today's fans – especially younger Millennials, Gen Z, and certainly all Gen Alphas – expect nothing less than the best digital experience; delivered in any format (Mobile apps, virtual reality, augmented reality) in real-time (5G, CBRS, Wifi6+ connectivity) with the ability to instantly transact through innovations like cashier-less concessions stand. It's redefining how fans interact with their favorite teams, players and artists.
And at the heart of this is modern digital technology: Platforms like cloud computing allow companies to dynamically store exponential amounts of data securely while enabling more agility and flexibility that scale operations nearly infinitely (no more spinning hourglasses when trying to buy Taylor Swift tickets!) Even more valuable, the data collected can be used to mine additional insights, correlating disparate telemetry data via analytics and AI to gain deeper understanding of player performance, inform strategies against opponents and enhance scouting and recruitment.
As an Official Technology Innovation Partner of the National Hockey League (NHL), Presidio has helped showcase the impact technology can have on advancing the game of hockey firsthand.
In reviewing the NHL's legacy NHL Draft™ IT platform, Presidio saw an opportunity to help enhance information security for the backend processes and provided a fresh UI/UX for all stakeholders, including the NHL, NHL Clubs and broadcasters, to access information in real time. All of this relies on the need to provide full resiliency of the platform – it must be 100% available. Even 15 minutes of downtime could severely impact the decisioning making abilities of the NHL Club and the viewing experience for fans.  Utilizing Presidio's cloud native data and application development capabilities and our experience in delivering infrastructure resources through hybrid-cloud architectures, Presidio designed, developed, deployed and operationally supported enhanced security and information flow on modern infrastructure for the NHL Draft platform.
Digital Transforming With the NHL
To streamline, secure and speed up the NHL Draft™ process, an enhanced infrastructure was required that could quickly scale and respond to input from a variety of sources in real-time. The platform now serves as the League's central repository for all information and interaction for this event.  Key takeaways from this project include:
Building with a Purpose: All successful digital transformation projects have one thing in common: They must be tailored to fit the unique pain points of the organization.  For the best outcome, everyone – from consultants to hardware vendors to software, user experience designers to company executives and IT – should begin with an open mind and end goal. When reimagining the NHL Draft™ Application, for example, we adopted a "working backward" approach that began with the user experience the NHL wanted to achieve. We then dug into developing what became an intuitive, modern, and easy-to-use interface capable of expanding beyond the NHL Draft™ to serve as the base of future innovations.
Iterate to success: Once the League experienced how this new platform could help streamline and improve the NHL Draft™ experience not only for itself, but also for NHL Club scouts and management, there was a desire to expand those improvements to other areas of NHL operations. We are currently working with the League to help enhance elements of Hockey Operations, innovating communication channels, the distribution of live streaming and digitally archiving the entirety of the League's data and assets.
Continuously re-imagine: On a wider scale, each solution that is implemented opens the doors for new ways to leverage technology to help transform the game. Digital transformation is never a "one and done" project, and for organizations to truly reap the benefits of modernizing their tech stack, innovation must lie in the DNA of the company. The NHL embraces the value technology brings to the game of hockey – from operations to Players to fans – and by weaving innovation into the fabric of their technology strategy, the League has created an environment in which the possibilities are endless.
The sports and entertainment industry is undergoing a digital renaissance, with technology opening the doors to reimagining everything from fan engagement to back-office operations. Digital transformation presents immense potential to drive greater efficiency, insight and innovation across the entire sports and entertainment ecosystem.  With a strategic technology partner, and an innovation mindset, sports and entertainment organizations can win with fans and recast the boundaries of possibility in game-changing ways.