CONTRIBUTOR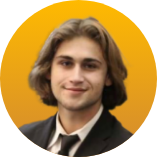 Techstrong Group
Whether it be managing an invoice or processing data, there are monotonous tasks that can efficiently be automated by AI tools. In doing so, these tasks can be completed with greater accuracy and allow workers more time in their family and personal lives, boosting employee satisfaction. 
According to a new survey from The Harris Poll commissioned by macami.ai, a robotic process automation (RPA) and AI consultancy, 72% of U.S. employees would delegate work tasks like invoice management and reporting to AI, so they can focus on ones that enable them to grow at work. 
"This survey speaks to what we already knew – through the use of AI, businesses can not only save large sums in cost efficiences, but also make their staff more fulfilled," said Carlos Martin, co-founder & CEO of macami.ai.
The survey polled 2,000 adults and the results were undeniable, especially among the younger part of the workforce, with 75 percent of employed individuals aged 18 to 34 willing to delegate these tasks to have more personal time.
This improvement to work/life balance can boost employee satisfaction, and in turn, bolster productivity. According to the Harvard Business Review, workers are 31% more productive when happy or satisfied in their jobs. 
"Automating mundane tasks as well as larger outdated business processes allows employees to truly grow and prevents quiet quitting through providing greater work/life balance. It also offers the opportunity to take on elevated roles with greater salaries, including managing projects or a team," said Martin. 
Delegating tasks to AI can also be beneficial for enterprises, as it can reduce costs and errors. According to Kofax, an automation software provider, software robots can increase a team's capacity for work by 35% to 50%. Furthermore, simple tasks can be accelerated by 30% to 50% through automation. 
Macami.ai's survey also points out that customers across multiple industries expect AI tools to be utilized. For one, 66% of Americans would like their banks to use AI tools to monitor purchases and identity potential fraud. Moreover, 61% of U.S. adults aged 18 to 44 would like medical billing to be done by AI tools so human errors are avoided.
"Some banks and healthcare companies are not leveraging this cutting edge-technology that would allow them to save their customers the financial turmoil that comes with being a victim of fraud or being billed incorrectly for medical procedures," said Venky Cheluvaraj, co-founder & COO, of macami.ai. 
With heightened employee satisfaction, improved customer experiences and refined business processes, it's clear that delegating tasks to AI can yield a number of benefits, and that RPA will be a necessity for businesses everywhere.