CONTRIBUTOR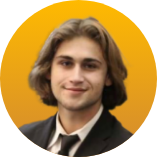 Techstrong Group
Cloud desktops are emerging as a necessity for organizations everywhere, as they reduce the cost of digital workspaces, prevent vendor lock-in and increase worker productivity. In giving organizations a secure, cost-effective way to deliver all their applications to employees, cloud desktops have already begun replacing legacy solutions. Cameyo, a provider of virtual app delivery, has released support for Linux, marking a big step forward for cloud desktops and organizations alike. 
"Cloud desktops eliminate the need to have applications installed directly on every user's device, which simplifies things for IT teams as they can update their applications once in Cameyo, and then all employees have access to the latest-and-greatest version automatically without having to run updates on each device," said Cameyo co-founder and CMO Robb Henshaw. 
Although many workers have returned to the office, most organizations still offer flexible work arrangements that allow for hybrid or remote work. It's vital that people still working from home are able to seamlessly access all of their applications and maximize productivity. 
Cloud desktops enable productivity from anywhere on any device, and they are also secure and can reduce the overall cost of IT operations. Traditional virtual desktop infrastructure (VDI) or Desktop-as-a-Service (DaaS) were primarily used in the past, and while they could potentially offer similar productivity, they came at the expense of cost or security. 
"Those legacy systems are very complex and costly to deploy and manage and often rely on problematic technologies like RDP and VPNs that actually increase an organizations' attack surface, rather than protecting it," said Henshaw. "Those issues have been resolved by Virtual App Delivery (VAD) technologies like Cameyo, which were purpose-built as cloud-native systems designed to address the needs of today's cloud-first organizations." 
As organizations aim to protect themselves from vendor lock-in and boost productivity, Cameyo for Linux may be an important advancement. Although Cameyo has always prioritized freedom and flexibility, expanding to Linux further cements the offering's versatility. 
"The real game-changer here is the ability to reduce the cost of cloud desktops by up to 50%. Previously, organizations with internal web apps needed to run those on Windows servers, which required Microsoft licenses and RDS CALs, dramatically increasing the cost of delivering those apps. Cameyo for Linux enables organizations to deliver all of their apps that don't require a Windows server via Linux, eliminating the cost of Microsoft licenses," said Henshaw. "The hourly cost of Linux servers is 50% less than that of Windows servers, so beyond the upfront licensing cost savings, Cameyo for Linux provides ongoing cost reductions for Cloud Desktops as well." 
The demand for cloud desktops reached new heights during the pandemic, however the need for flexible, secure productivity isn't going anywhere. Cameyo's Linux offering is a monumental step forward, but it surely isn't the end of the road. As security threats evolve, and as productivity roadblocks arise, the need for improved cloud desktops will be everlasting.