CONTRIBUTOR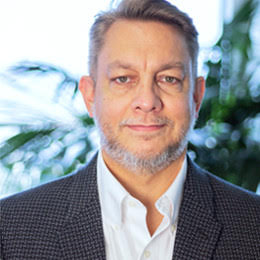 Chief of Staff and CISO,
Radiant Logic
Over the last eighteen months, digital transformation has become a top priority for organizations worldwide. Today, the majority of businesses are expanding their IT landscape and implementing the latest digital technologies to support growth. However, digital transformation isn't just about the latest technology and resources. It's about how organizations can manage the internal complexities that large-scale enterprises face.
One of the biggest challenges companies encounter in their digital transformation efforts is managing identity data. When two or more organizations merge, or internal departments integrate, it creates a massive amount of unorganized employee data, providing the perfect entry point for cybersecurity risks.
Without a centralized management hub, identity data and access points are scattered across the network. This creates a critical disorder in data management, resulting in risks such as unauthorized access, credential leaks, network exposure, and excess permissions and misconfigurations. These risks can significantly disrupt an organization's digital transformation efforts.
Why do companies need effective identity and access management (IAM)?
When managing large volumes of identity data, the first question to consider is, "who has access to what information?" Organizations must define the roles of each individual and the specific systems they can access. Otherwise, this could result in over-privileged accounts, where individuals have access to unauthorized systems and information.
In many cases, employees have access to critical business accounts for weeks, months and sometimes years after they've left the organization. These situations occur when identity data is scattered throughout the business network, and similar accounts are linked to different systems. This creates data overlapping, where effective administration becomes nearly impossible.
True digital transformation requires companies to create an information pipeline that supplies knowledge and data across the workforce based on predefined criteria and access rights. Without effective identity data management, this pipeline is filled with holes where information leaks throughout the organization, creating significant external and internal vulnerabilities.
Identity Data Fabric is the one-stop solution for efficient digital transformation
The concept of an Identity Data Fabric is to unify all distributed identity data, whether it's stored on-prem or in the cloud, and turn it into a resilient and reusable resource for IAM across an organization. It is an efficient approach to managing large clusters of identity data. These solutions work by providing a logical layer that unifies an organization's identity sources, creating a hub for identity data information.
In an efficient digital ecosystem, decision-makers or administrators can access data from all corners of the network in real-time using one single platform, delivering identity data on-demand for when it's needed – wherever and whenever.
When used as a component of an IAM solution, identity data fabric is very flexible, solving multiple business problems at the same time. It not only manages access and data integration, but it also helps classify identity data by managing active, inactive or confidential accounts.
Overall, the concept of identity data fabric is very powerful for building a secure and efficient digital ecosystem. It helps establish a proper information pipeline of all identities, and safeguards an organization's digital infrastructure from internal and external threats. A single source identity data solution can remove the complexity of business decisions, easily define individual roles and responsibilities across the digital space, and make business transitions or integrations much easier without incorporating any cyber threats.