CONTRIBUTOR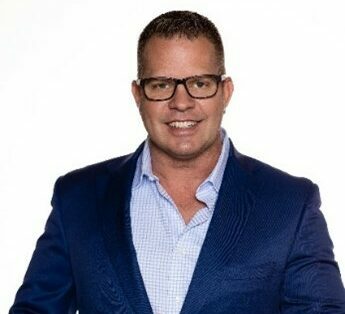 VP of Channel Programs,
me&u USA
It has become a familiar refrain for the restaurant industry — labor shortages. The good news is that over the past two years, restaurants have rebuilt their workforce by 2.2 million jobs, according to the National Restaurant Association. The bad news is that eating and drinking establishments are still running a deficit of 450,000 in staffing levels, 3.6% below pre-pandemic levels — the largest labor shortage across all industries in the United States.
At the same time, the National Restaurant Association reports that sales in 2023 are expected to increase by $60 billion over the $937 billion recorded last year. Restaurant operators find themselves scrambling to meet customer demand without spreading their staff too thin.
By adopting a QR Code at-table two-way ordering system, restaurants can realize increased productivity while decreasing the workload for servers. Customers appreciate the faster service while enjoying friction-free ordering and payment options for a seamless dining experience. Restaurant owners generate more revenue with smart, efficient, cost-saving technology. It's a win-win-win.
Challenges: Restaurant Owners, Staff and Customers 
Restaurant Owners:
This year, 79% of restaurant owners report they are still experiencing problems with hiring, with 62% saying they are understaffed.
The U.S. Department of Agriculture reports that although food prices will increase more slowly in 2023, they are still above the historical average. Prices rose by 5.8% in 2023 compared to 9.9% in 2022.
Servers:
The New York Times reports that the subminimum hourly wage for tipped workers hasn't changed in over three decades, stagnating at $2.13.
Aside from low wages, a common complaint among restaurant workers is employee burnout, with 80% of industry workers feeling overwhelmed by their workload.
Customers:
The average wait time to be seated at a restaurant is roughly 30 minutes. As diners await their turn, they may notice some empty tables, wondering what the holdup might be, not taking into account that the eatery may be short-staffed.
Customer wait times can influence customer spending, reneging and return behavior. Research shows that longer wait times can result in a customer never returning, or a longer period of time before they return and a shorter dining duration. A shorter wait can increase revenue by nearly 15%.
A PYMTS report found that 34% of restaurant customers have experienced longer ordering processing times, and 27% report that they have received a declining level of service.
Hospitality Gets an Upgrade 
As a guest-centric industry, hospitality is always exploring new ways to enhance the customer experience. However, restaurants and bars have been historically slow to incorporate the latest tech, preferring pen and paper and other manual methods long abandoned by other industries. The pandemic pushed them headlong into the fray, forcing them to adapt or be left in the dust.
A PYMNTS report found that approximately 55% of restaurants have gotten on board with curbside pickup, 50% are now offering mobile order-ahead options, and 75% of restaurant operators intend to invest in new technology to overcome labor shortages and increased costs. Customers overwhelmingly support incorporating technology to reduce wait times and improve service, with 70% welcoming the idea of AI voice assistants, personalized menus and smartphone apps.
Surprising Statistics About Tech
There are 6.92 billion smartphone users worldwide, a whopping 86% of the global population. QR Code technology has also become widely accepted; since 2019, there has been a 750% increase in QR Code downloads. It's getting harder for restaurants to ignore changing customer expectations. A Cornell hospitality report suggests that as guest-facing technology becomes more mainstream, restaurants must keep pace with innovation to capitalize on its measurable benefits, stay relevant and engage a new generation of consumers who appreciate the advantages of mobile apps and electronic ordering.
About 90% of smartphone users will scan a QR Code in 2023. Utilizing QR Code technology for restaurant ordering and payments draws upon this growing customer base, makes a business more competitive, unburdens overworked staff, elevates the dining experience and boosts revenue.
At-Table Two-Way Ordering Technology
With advanced QR code at-table two-way ordering, diners quickly scan a QR code on their table using their smartphone, which connects them to an interactive digital menu that guides them on their dining journey and enables them to pay the check with a single click. The digital menu is an immersive experience for the guest. It suggests appetizers, highlights daily specials and recommends drink pairings, eliminating the need for servers to engage in upselling. The automated prompts incentivize diners to spend more, which can increase the total check by up to 30%.
QR code ordering systems prevent inaccurate orders, facilitate guest communication with their server and upgrade the dining experience. Restaurant owners can use an automated tipping feature to set a default tip percentage to augment servers' earnings.
At-table two-way ordering creates a synchronized dining experience that allows both customers and servers to place orders and add items at the same time. It offers the convenience of QR-based or server-assisted payments with the added perk of check-splitting options, sparing customers the hassle of dividing up the check.
Servers spend about 30% of their shift taking customer orders, delivering checks and processing credit cards. QR Order & Pay technology can lower restaurant labor costs considerably, from 30% to 50%, by minimizing or eliminating the need for servers to take orders and process payments. QR code ordering systems shorten table turnover time, allowing restaurants to seat additional diners and realize more profit by accommodating more guests. By adopting QR code order and pay technology, restaurants can see a 35% jump in revenue.
The Next Generation of Bars and Restaurants 
Interest in contactless ordering and payment solutions is growing, with 75% of restaurants looking to invest in the technology. Seventy-nine percent of restaurant customers say technology contributes to a higher-quality restaurant experience.
Research collected by industry experts determined that 49% of consumers prefer dining establishments that offer smart technology like customized menus. A majority of American bar and restaurant patrons, 70%, expect smart technology to be an important part of the future of eating and drinking establishments.
The next generation of bars and restaurants is poised to provide a full range of smart technologies. Conceptual meta-events could whisk diners away on a virtual trip to visit the vineyard where the grapes used in their wine were crushed. Venue operators will expand their operations beyond dinners and drinks by including fun activities like mini-golf and arcade games. Artificial Intelligence will enable hyper-personalized customer engagement, tailoring experiences to individual backgrounds and preferences with data-driven decision-making, entertainment options, and customized service, redefining the way bars and restaurants connect with their patrons. 
Everybody Wins
With these technology enhancements, waitstaff, relieved of a series of time-consuming tasks, can provide more personalized attention to their guests. Diners have the flexibility to order beverage refills, appetizers and desserts without having to wait for their server. Research has shown that 29% of guests order additional rounds through the app, generating a 12% increase in sales. Payments are streamlined, reducing human error and with enhanced security and fraud prevention, chargebacks are effectively eliminated.
QR code scan-order-pay technology also collects insightful data to track ordering trends, reducing wasted food costs by more accurately predicting guest foot traffic, behavior and preferences through data-driven analysis for better-informed decision-making.
QR code at-table two-way ordering reaps rewards for restaurant operators, servers and guests by providing enhanced convenience, efficiency, productivity and profitability without compromising the heart of hospitality. For centuries, restaurants and bars have been the cornerstone of creating human connections and memorable moments. Technology doesn't change that; it turns order-takers into magic-makers.