CONTRIBUTOR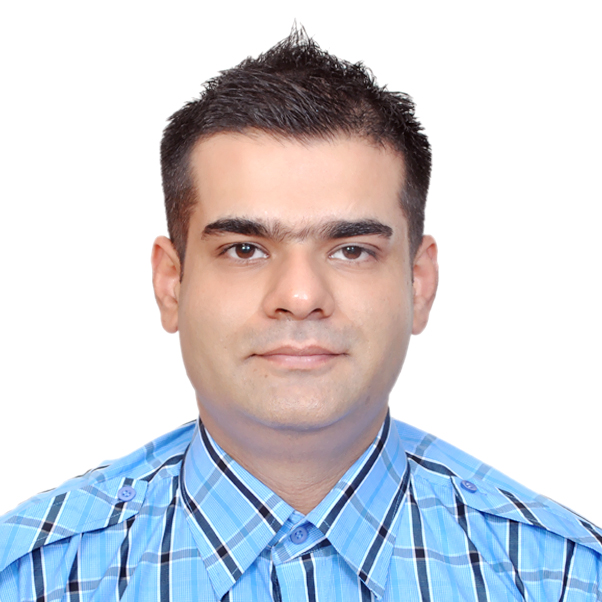 Senior Solution Architect,
BitTitan
With looming concerns of an economic recession, the business world has become more challenging to navigate. Pandemic-snarled supply chains and geopolitical tensions strain the economic landscape. Amid such shifting ground, organizations face increasing pressure to maximize profits by reducing costs.
As companies tighten their budgets, enterprise leaders should consider how to optimize tech spending. This, however, is easier said than done. The cloud has become a vital part of running a modern business, keeping dispersed and remote workforces connected and aligned while powering business operations.
This year, the cloud is expected to eat up nearly half of small and medium enterprise tech budgets. In addition, organizations are expected to spend $78 million on cloud computing in 2022.
Given the current economic uncertainty, a strategic approach to adopting and managing tech resources can help businesses maximize every tech dollar. Here are some tips for cloud spending that business leaders, along with their MSPs and IT teams, should consider. 
Start With a Plan
For organizations that are planning to initiate or expand cloud adoption, a clear plan is key to managing costs. Deloitte's recent U.S. Future of Cloud Survey Report found a 14.5 percentage point gap between businesses' strategic priorities and their innovation capabilities. This signals that many companies aren't getting the full value of their investments or that their current cloud spending isn't aligned with business goals. This is a common challenge, especially for organizations that rushed their cloud migrations without a strategic plan or didn't consider all their options before signing an agreement with a provider. 
Get Clarity on Cloud Spending
Clearly defined goals and expectations are critical to maximize cloud spending. Early on, ensure that MSPs or IT leads can measure the effectiveness of cloud services. Ongoing monitoring provides a better understanding of how cloud services are meeting business needs. If services aren't meeting your needs, constant monitoring allows you to adjust on the fly.
Cloud cost management operations offer the ability to monitor where spending is going and clarify the purpose of that spending. Without the right visibility, enterprise leaders lack the knowledge to ensure their cloud dollars are being spent most efficiently. 
Keep Your Needs and Budget Aligned
Having a solid cloud strategy is a great first step, but what about organizations that have already started their transition to the cloud? Just because you've already launched your cloud transition doesn't mean you lack opportunities to improve efficiency as you go. For businesses further along in their cloud journey, there are several ways to maximize resources and spending with the help of their MSPs and IT teams.
Plan for changes in demand: If you expect customer demand to slow, reevaluate your technology needs. For instance, you might consider scaling down cloud services if your customer base fluctuates or if you significantly adjust your company's headcount. In addition, monitoring the adoption of new technology and phasing out old technology can help you remain compliant with security and policies, among other areas.
Consolidate or migrate: If you're looking to optimize IT costs, consider consolidating all cloud services with a single provider to reduce spending. You can also do some comparison shopping and migrate to a provider that offers more affordable solutions.
Work efficiently: If you migrate to a new solution, make sure the service can handle the migration effectively and securely. The cost of cleaning up a botched migration is far greater than what you'll pay for migration support. In fact, 75% of data teams say that outdated migration processes can cost companies up to a staggering $43 million, not to mention valuable time and resources.
Take the leap: If you're considering adopting additional cloud services, you may want to invest in them now. As costs rise due to inflation, some solutions might be more affordable today than they will be tomorrow.
Join forces: As the economy impacts some company valuations, now might be the right time to merge with a competitor as this often lets you synergize IT expenditures and reduce overall costs. In fact, many companies are already seeing the benefits of M&As, with the value of deals growing by 23% in Q2 2022 compared to Q1 2022.
While MSPs and IT teams may feel like this economic landscape limits their options to manage cloud costs, they have more flexibility than they may think. Formulating the right approach before cloud adoption can go a long way to maximizing investments. If your cloud investments are serving the strategic needs of the business, then that's money well spent.
But leaders need clear visibility into their cloud spending so they can monitor and adjust their strategy. Whether you're migrating to the cloud now or have been there for a while, a solid plan is essential. Even in today's uncertainty, leaders have many ways to optimize cloud spending.