CONTRIBUTOR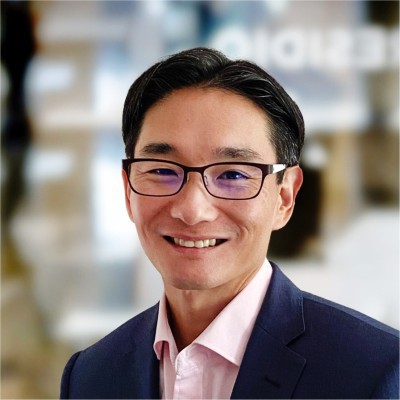 Chief Technology Officer,
Presidio
The pandemic served as a driver for digital transformation, resulting in an increase of cloud infrastructure spending of 8.8% in 2021, totaling $73.9 billion. However, with soaring inflation and a potential recession looming, companies are now looking more closely at their budgets, with some cutting back on enterprise spending. While organizations identify areas to save money, one area most likely will not see any cuts: cloud services. In fact, companies should instead continue to invest in cloud.
Why has cloud seen such strong adoption? The answer is simple – because it is faster. It's all about speed.
To achieve organizational speed, you first need to make progress on two main vectors: standardization and simplification. When you do these two things in tandem, you are guaranteed to make any operation or process faster. Cloud services force this because boundaries, limits and restrictions are established for the betterment of the services as a whole.
For example, there is a reason why you can't have SQL injection in Relational DB services (RDS), and those restrictions force developers to think of alternatives to achieve the same functional goal within those limits.
Additionally, with supply chain issues and HW inventory challenges continuing to persist for the foreseeable future – the U.S. hasn't fully passed the CHIPS Act, and Intel's investments won't produce chips until 2025; accessing compute, storage, and networking resources will become increasingly constrained.
Beyond that, cloud services provide an on-demand model and offer economies of scale that most organizations would not be able to achieve on their own. From a cloud-native perspective, the ability to iterate development at speed requires a tremendous amount of investment. Function-as-a-Service (serverless development- AWS Lambda and Dynamo DB, Azure functions, etc.) aren't services that typical organizations can afford to build. These services are also offered in a pay-per-use model that works well for organizations looking to minimize capital spend.
Lastly, cloud services are resilient. If the pandemic has taught us anything, it is that technology is critical to the operations of an organization. Effectively, IT and business are now equal partners in standing. Cloud offers access to distributed resources in a manner that is cost effective for any organization to design redundancy and service resiliency.
You still need to adhere to best practice design principles, but access to services and resources have never been as easy and flexible as they are with the maturation of cloud.
While the benefits of cloud are obvious, it's important that organizations ensure that they're not overspending on cloud investments, especially in the current economic climate. To ensure that you are optimized on your cloud investment, consider these three main factors. 
Consumption Visualization
This starts with understanding the allocation and real-time consumption of services, especially at the workload level. It serves to break down the silos that exist within your organization and ensures needs are met company wide. Additionally, this requires inspection at how efficiently your organization is utilizing these services.
How are you tracking against your allocated time?
This ensures that you're making the most of your investment and not wasting any resources. Lastly, look at whether you're tracking user adoption of subscribed services (including entitlements). This will properly visualize non-consumed services and offer an opportunity to lower entitlements, thereby lowering cost – or alternatively, focus on increasing user adoption to gain more knowledge of worker productivity.
Financial Investments 
Developing effective cost management policies is the next most important factor to maximizing your cloud spend. First, take stock of whether you're getting the best "unit price" for a given service. Next, see if you are leveraging your aggregate spend for additional discounting opportunities. Last, gauge whether you are utilizing cloud marketplace purchases to drive additional savings.
Flexera research shows that cloud costs are over budget by 23%, with these figures only expected to rise as cloud adoption continues. Identifying ways to save on cloud services without sacrificing quality should be top-of-mind when seeking out ways to maximize your cloud spend.
Technical Investments 
To maximize the computing power of the cloud, the most important step is ensuring that your organization's technological capabilities are set up to meet the needs of cloud. Consider whether you have appropriately rationalized a workload to ensure an optimized use of cloud technology and whether you're utilizing the best combination of services for a given workload. For example, depending on the needs of your organization, it might make sense to run RDS instead of a VM running SQL. Finding alignment on a workload and the services that can meet that workload is essential for optimizing the use of cloud within your organization and leads to the technology working in the most effective manner possible.
Similarly, it's important that you ensure that your user community and developer teams have access to these services. This can be done by actively driving successful cloud adoption among your teams and giving them access to tools they need. Training will be key to creating advocates for cloud computing, so be sure to have a robust training program when building out your cloud adoption strategy.
Automation can also play a key role in optimizing cloud costs. Like segmented networks, cloud technology can be highly distributed and spread out throughout the organization. As such, it can be hard to monitor what's happening across the enterprise. Utilizing modern observability to automate orchestration can help lower operational costs by 30%,. So, how do you decide which processes to automate?
Codifying the service definitions into a workflow that you can then map to technology assets will illustrate the app dependencies. You can start with projects that are more accessible and easier to incorporate, like tools and basic scripting around provisioning tasks. From there, you can select repeatable tasks that would have the most impact for the business if they were automated. By taking it one step a time, you can realize the benefits of automation in the cloud without facing major implications should something go wrong.
As digital transformation continues to drive the spending habits of enterprises, cloud computing will prove essential in making this transition as seamless as possible. While the state of the economy currently faces some headwinds, now is not the time to reduce spending on cloud services. By optimizing your cloud spend and utilizing the tools that strengthens it impact, you'll be able to unlock its full potential and generate growth for your organization.