CONTRIBUTOR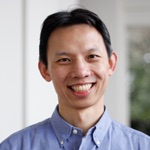 Co-Founder and CTO,
Splashtop 
Burnout. It's a workplace trend that has transcended industries since before the pandemic. Today, burnout in the information technology (IT) sector has reached an all-time high, according to recent research that found one in four tech workers wants to leave their place of work.
Throughout the pandemic, IT departments have served on the business frontlines — in critical behind-the-scenes roles — helping national and global organizations quickly implement digital transformation strategies to enable a fully remote workforce. They've been the quiet heroes throughout this chaos, providing strategic, daily (and sometimes, hourly) tactical technological support that made one of the largest paradigm shifts in recent history a reality.
But these rapid digital transformation initiatives have come at a price. The limits of business and the sanity of many of today's IT teams have been tested to their breaking points, with 62% of employees reporting that they feel physically and emotionally drained. In fact, a whopping 65% of IT help desk teams in the U.S. report unsustainable levels of stress and burnout according to our own recently-released research. Widespread burnout is impacting productivity, efficiency, and performance, especially at a time when labor shortages — which are also at an all-time high according to the U.S. Bureau of Labor Statistics — make any loss particularly painful. As companies continue to navigate the best way to make work work, whether in-person, remote, or a combination of both, they need to be aware of these problems so they can address them.
High productivity is masking an exhausted workforce, according to a recent Microsoft Work Trend Index. IT teams are coping with the strain and challenges posed by post-pandemic work. Many of the processes and infrastructure changes that were put in place temporarily during the pandemic need reassessing now, as flexible work continues as the new norm.
Recognizing the Problem and Taking Action
IT leaders have long shouldered the burdens of connecting employees, addressing security issues, and making everything just work, as well as fixing issues that can cause significant damage to a business's bottom line. Every minute wasted from lags in access, system crashes, data corruption, or difficulties using new tools costs the organization financially, along with harming the employee (and possibly customer) experience. Making the lives of IT teams easier, as well as other employees, is central to maintaining and promoting a thriving, productive and flexible workplace.
Critical IT and help desk staff continue to grapple with high stakes cyberthreats while trying to maintain business continuity in a distributed workforce, provisioning services and fielding increasing volumes of support tickets from afar. For companies that have not fully transitioned to remote-first technology and best practices, the burden on IT is enormous. Prolonged fatigue and inefficiencies can erode morale, leaving employees feeling uninspired, overworked and underappreciated. 
Retaining IT and Help Desk Talent
To hold onto linchpin performers, it's important to remember that no one is immune to the post-pandemic epiphanies of the "great reshuffle." Coined by LinkedIn CEO, Ryan Roslansky, it represents a new era where people are reevaluating not just how we work, but moreover, "why we work," and putting a new emphasis on employee experience and how this should be top of mind for IT and business leaders. Here are five ways business leaders can take action to better support their IT teams:
Establish Boundaries. Sustainability is essential to reducing burnout on your team. In this new world where we must be ever ready for the next emergency, IT leaders need to do their part to scope the capabilities of their staff and size the work that needs to be done, then be willing to communicate those realities up the ladder. A team that can work safely within the boundaries that have been established will feel supported and empowered to do good work.
Lead with Empathy. In the IT profession where long hours and overwork are commonly perceived as metrics of success, burnout can be simmering beneath the surface, creating problems you don't know exist until it's too late. This is especially true for top performers who are the first to step up in a time of need. Businesses that win the battle for valuable IT talent will be those that prioritize the emotional well-being of employees, encourage people to be their authentic selves and acknowledge that flexibility is not a nice-to-have, but essential to mental health and wellness. People will gravitate to the organizations that allow them to achieve a better work-life balance.
Shift to a Remote-First Mindset. CIOs must embrace a remote-first mindset to navigate the new way of work for employees and to offset the accelerating IT staff shortage. IT staff can now work from anywhere without any geographical limitations. With the right tools for unattended remote support, IT administrators can use permissions and detailed security protocols to seamlessly resolve employees' remote access and other technical issues without them even being present. Once businesses adopt the right technologies and rebuild a remote-first culture, IT will be able to enjoy the full spectrum of benefits that many already experience, without the additional strains to bandwidth.
Show Appreciation. IT is a department that can fall under the radar when things are going smoothly and land in the hot seat when things go awry. It's important for people to know they are respected and seen for their contributions. Prioritizing people and making them feel valued for the work they do each day is crucial to combatting burnout, but also in creating happy teams.
Allow resources and control. Does your IT team still have the technology it needs to do its job well, including infrastructure, databases, networks, applications and tools? Open communication about technology wish lists (without breaking the bank) and giving your IT team more decisioning power and greater control in how they implement technology will go a long way in feeling heard, supported and empowered. 
It's in every organization's best interest to recognize IT teams, be aware of possible signs of burnout, and keep communication channels open. Doing so means going back to the basics and delivering on your organizational mission. It takes a commitment from leadership to codify these changes across the organization's culture to strengthen an environment centered around flexibility, respect, communication and empowerment.