CONTRIBUTOR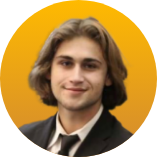 Techstrong Group
As Gen Z and millennial talent takes over the workforce, the digital employee experience (DEX) has become non-negotiable. Remote/hybrid work is here to stay, and with that, the up-and-coming professionals of this generation expect seamless collaboration and productivity. Riverbed's Global DEX Survey 2023 polled 1,800 IT leaders from around the world, and the findings shed light on the importance of DEX across numerous industries. 
Mike Marks, VP of product strategy at Riverbed, explained that there is a tremendous pressure on CIO's and their IT teams to meet the soaring digital expectations of hybrid and remote workers. However, one of the most significant findings of the survey was that teams are seizing the moment. 
"IT teams are valiantly rising to the occasion by relying more on key technologies that improve DEX and shape the future workplace. Those core technologies include unified observability, AI, cloud, automation, and ChatGPT, among others," Marks said. 
Furthermore, the impact of Gen Z and millennial expectations on DEX in the workplace has been at the forefront. AI, ChatGPT and other advancements have been top of mind, and this has set the bar high for IT organizations. 
"They bring fresh thinking and creative approaches to their work environments. At the same time, they have limited patience for network outages, an inability to access and analyze critical data, cybersecurity challenges and digital bottlenecks that hamper their performance at work," Marks said. "The need to attract and retain top young talent that relies so heavily on technology only intensifies the need to dramatically improve DEX at every organization."
According to the survey, 91% of respondents believe they must provide more advanced digital experiences to meet the needs of Gen Z and millennials in the workplace. 
Moreover, a majority of IT leaders see investing in DEX as a top priority for the next five years, as the long-term benefits have become increasingly apparent.   
"First, investing in DEX enables them to attract and retain top talent – and not just the younger workers. Furthermore, their organizations will become more profitable and competitive as DEX is critical to keeping workers highly engaged and productive," Marks said. 
Digital solutions are vital in enabling efficiency, which has proven to be a necessity for Gen Z and millennial talent in the workforce. 
"Technology improves collaboration and productivity because it reduces the time-consuming and mundane tasks that employees usually must spend time on, giving them back more hours to collaborate with colleagues and focus on more challenging projects," Marks said.  
Although IT leaders understand the importance of DEX and are trying to make the necessary improvements, the strategies and initiatives they pursue in the long term still need to be methodical. 
Unified Observability solutions are one of the primary initiatives being pursued. According to Marks, these solutions enable organizations to monitor and analyze their entire digital infrastructure. 
 "This holistic view allows them to proactively identify and address issues or bottlenecks that may impact performance, productivity and employee or customer satisfaction," Marks said. 
Given the impact this can have on DEX, IT leaders are buying in, with 91% of organizations making greater investments in Unified Observability solutions. 
 "Technology is now a strategic driver of business growth as well as a recruiting tool to keep newly arriving younger workers as engaged and productive as possible at work," Marks said. 
As a whole, the survey findings show that IT leaders should make deeper investments in DEX and in solutions that leverage cutting-edge technology. Whether it be unified observability, AI, cloud or automation, organizations looking to retain Gen Z and millennial talent must use every tool at their disposal. 
"By prioritizing the IT initiatives and investments that boost DEX, IT teams can create a more productive work environment that leads to higher employee engagement, greater customer satisfaction and more sustainable profitability," Marks said.