CONTRIBUTOR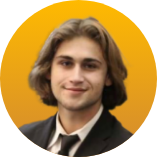 Techstrong Group
Traditionally, businesses have revolved around human workforces. Companies and entire industries have centered business processes around not only the product being delivered, but the people delivering it. However, when something as catastrophic as a pandemic arises, the flaws of that dependency come to light. Artificial intelligence and automation could push enterprises past that reality, especially in the telecommunication industry. 
The telecom industry has been bolstered by a number of technological innovations over the years. From mobile edge computing to 5G to IoT, telecom is constantly evolving. With this, the application of AI may not only improve customer experience, but it could transform the entire telecom industry as we know it. 
One way AI can make its mark on the telecom industry is with robotic process automation (RPA). RPA can increase productivity, decrease expenses and increase customer satisfaction. According to Grand View Research, RPA will be a $30.85 billion industry by 2030, as it continues to expedite processes globally. 
"There is a growing need for more automation in operator networks in the 5G era. Complexity from new cloud native architectures will require a shift in how operators build, manage and run their networks and new AI-based technologies are at the forefront of orchestration and service assurance," said Malcolm Rogers, senior analyst at GlobalData. "This means observability at every layer, from service Assurance down to the network domains is key to help maintain service levels."
Rogers participated in the FutureNet Asia event, which was held on Oct. 18-19 in Singapore. The event covered some of the biggest challenges faced by operators around the world. Specifically, Rogers moderated a panel titled, "How to meet SLA and service quality requirements in a hyper connected world?" There, he covered some of the roles of AI, automation and service assurance. 
According to GlobalData, "Artificial intelligence (AI) enables enhanced automation, quicker reaction to data sets, and a multitude of use cases in several consumer and corporate areas. When used well, AI and automation can not only drive the next wave of growth in the telecom industry but also set them apart." 
There are a number of processes within the telecom industry that are monotonous, time consuming and costly. Whether it be handling receipts or generating reports, there are tasks that don't require the full intellectual capacity of a human. RPA completes these tasks in the same way a human would, while sparing resources. 
However, automation isn't a one-size-fits-all solution, and it operates differently depending on the given company and customer base. Furthermore, finding ways to adapt AI to fit the needs of enterprises is an ongoing challenge in the telecom industry. 
"AI is not a magic bullet and every operator environment is different, meaning different approaches to training AI models will be needed. The rise of 5G is adding new challenges to network management, not only from the incorporation of new cloud-based architectures and use of edge compute, but also the rise of new business cases it is expected to support," said Rogers.