Winston Churchill at the height of World War II famously observed that leaders should, "never let a good crisis go to waste." Most organizations are never more receptive to change than when faced with an existential crisis.
Eighty years later the COVID-19 pandemic is clearly the biggest crisis in modern history. There is no organization that hasn't been impacted by it. Ultimately, the difference between organizations that will thrive in the years ahead from the ones that might simply survive or ultimately just fade away is how well they responded to the crisis.
The one common characteristic among those organizations that are likely to thrive is that they were already putting plans in place to digitally transform their businesses before the pandemic hit. In most cases, the pandemic simply provided the motivation to accelerate the pace of innovation.
A case in point is United Airlines. Linda Jojo, executive vice president, technology and chief digital officer at United Airlines, who during the AWS re:Invent conference this week revealed that in the immediate aftermath of the pandemic there were days when the airline had more pilots than passengers. The IT challenge the company faced boiled down to the simple fact that the legacy IT platforms deployed in an on-premises IT environment represented a fixed cost that could not be reduced. Since then, United Airlines has accelerated its efforts to migrate workload to the Amazon Web Services (AWS) cloud.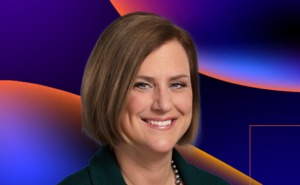 Jojo said AWS was the only choice for the airline because of its resiliency requirements. Once that was the decision, United Airlines built a Travel Ready Center application that employs artificial intelligence (AI) models created with the AWS Sagemaker service to confirm which passengers had been tested for the virus. The airline has now automatically validated using its mobile application for more than four million passengers, said Jojo. Best of all, the net promoter score for the airline that the organization uses to measure customer satisfaction has risen 30 points since the start of the pandemic, she added.
The pandemic, of course, continues to rage. The one thing that is certain is that there will be more crises both large and small ahead. Digital business transformation is at its core all about making organizations more resilient. Whether it's a global supply chain problem or a hurricane bearing down on corporate headquarters, organizations that digitally transform can pivot as needed. The goal is to make sure the number of dependencies that could result in a massive disruption is kept to an absolute minimum.
Obviously, cloud computing platforms play a critical role in driving digital business transformation because they, among other things, make it possible to shift application workloads as circumstances warrant. If a workload needs to be shifted from one geography to another, it no longer requires a herculean effort on the part of an internal IT team.
Just as importantly, applications that previously would have been impossible to build are now imminently feasible. Artificial intelligence (AI) models are being infused into next-generation applications at a rate that enables organizations to manage a wide range of processes at much higher levels of precision. Guesswork is being replaced by machines and deep learning algorithms that enable organizations to make better decisions faster than ever. AI won't eliminate the need for human expertise to optimize complex processes, but the days when business leaders relied more on gut instinct than actual data are coming to an end. Of course, it's important to remember AI models are only as good as the data used to train them.
Savvy Digital CxOs have already come to the conclusion that for digital business transformation to really succeed, it needs to be continuous. In effect, there's always a crisis. The trick is making sure those crises are not going to waste when they provide a unique opportunity to drive meaningful change much faster across an entire organization.